If you run a construction or landscaping business, you likely have a growing equipment fleet to cater to the different jobs your company manages. Having a full and diverse fleet is an excellent business practice that will help you effectively complete your tasks, but the management of this equipment is critical to a well-run operation.
While Stowers Cat works hard to provide reliable customer service and equipment that will last, we also offer easy-to-use fleet management through my.cat.com and the Cat App. Once you work with us to create a dynamic fleet, you can manage it in one place.
The Importance of Managing Your Fleet
Fleet management is crucial for keeping your operation running smoothly. This practice involves a variety of monitoring, including stats like how often you use a piece of equipment, how much you've spent and when each machine is due for maintenance. When you understand these aspects of your fleet, you can help your business in the long run. Fleet management: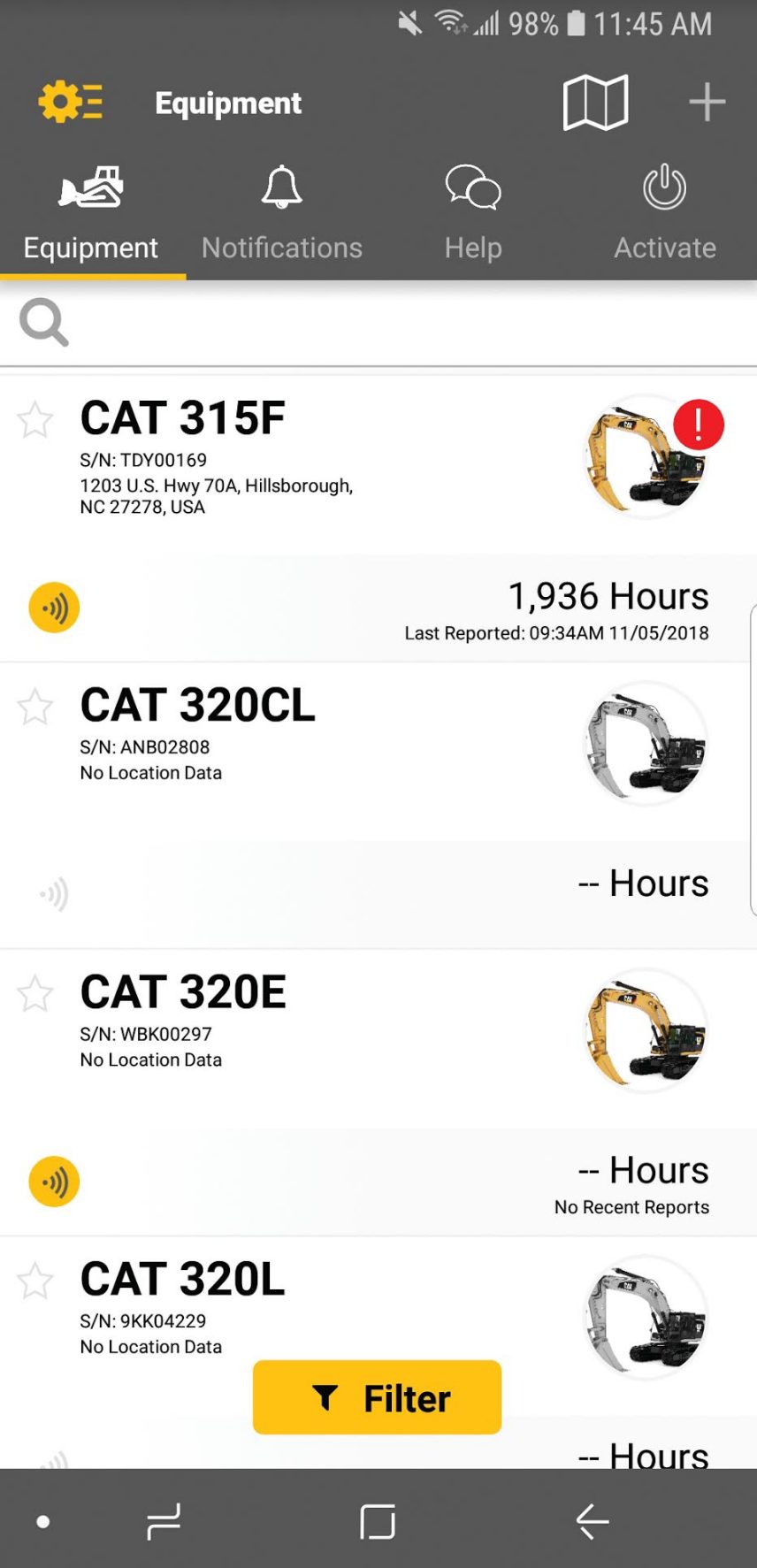 Lowers costs: When you know your fuel usage and keep up with maintenance, you can stop overspending. Get ready to eliminate unnecessary fuel expenditure, reduce downtime and avoid pricey repairs.
Makes scheduling easier: When you know where your equipment will be at any given time, you can schedule jobs with a lot more ease. With organized fleet management, you'll never double book your machines, and you'll always know what to expect.
Provides insight: With regular data surrounding equipment usage, you can actively work to improve your fleet's efficiency.
Improves safety: Keeping up with regular maintenance schedules will keep your equipment safe for workers.
What You Can Do With the Cat App
With the Cat App and portal, your enterprise can handle fleet management in the office or on the go. Download the Cat App on your tablet or smartphone to:
Track hours, location, fuel usage, health and utilization: See all sorts of equipment stats in an easy-to-read layout.
Request service or parts: Rather than making a note to purchase a part once you return to the office, you can order from your phone and find out whether any Cat providers in your area carry it.
Receive health and maintenance alerts: Stay in the know about your fleet's needs with maintenance notifications for every piece of equipment.
Manage planned maintenance: Keep track of regular upkeep in an orderly fashion, share it with your team and cross off tasks when they're complete.
Connect with your Cat dealer: If you work with Stowers Cat, we can stay connected with you through the app to help with your equipment, parts and repair needs.
Create and share tasks: With everyone on your team connected through this app, you can curate a master task list and check jobs off when they're finished.
When you download this app, you can personalize notifications to your immediate needs so that you're always informed and updated on crucial developments. It will also allow you to use your phone as a digital starting key for select Next Generation Cat products, making it useful for work on the job.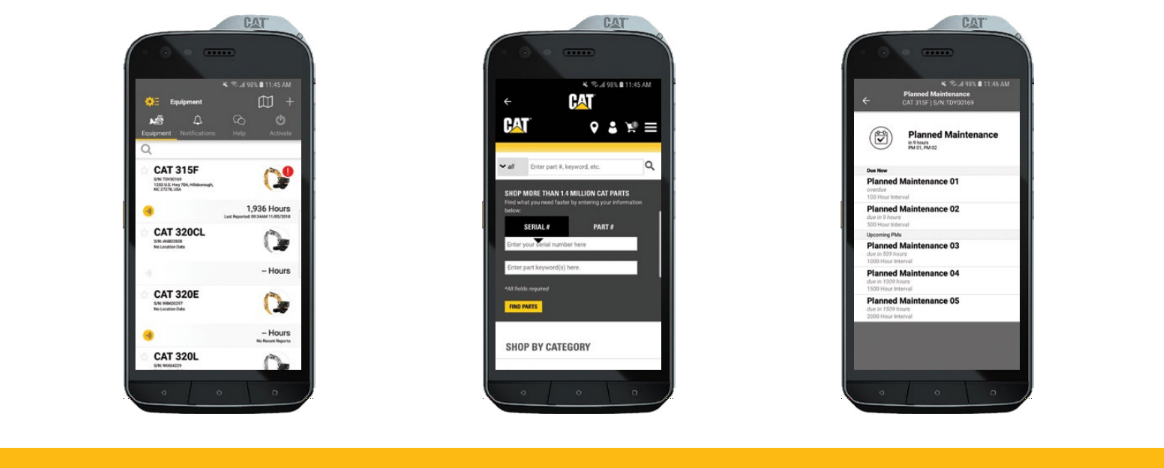 When you log into the portal, you'll have access to everything on the app, including a compilation of operation manuals, warranties, service histories and work orders for all your equipment. If you need operation assistance, you can easily navigate the manual for any option in your fleet. If you're ready to sell a piece of equipment, its work orders and service history will help you identify the best resale value. Say goodbye to file folders full of documents, and instead manage everything in one spot.
Fleet Management for Cat Equipment in One Place
With mobile fleet management, you can reap the benefits of easy access anywhere you go. Answer questions at the job site, determine the location of a piece of equipment from your car or manage your expenses from your office — fleet management has never been easier.
Fleet management proves to be an essential practice for any business using large machinery. Get started on simple management today with the Cat App.
Rely on Stowers Cat for Equipment and Fleet Management
If you're a loyal customer of Stowers Cat, you can stay connected with us on the Cat App. We want your fleet running with maximum efficiency, so we'd love for you to make an account today. While you're managing your equipment, remember that you can always count on Stowers Cat for your machinery needs. If you have any questions about how to use the Cat App or wish to expand your fleet, contact us today so that we can help!