Used Dozers for Sale
Business owners and project managers in the fields of construction, landscaping and agriculture look to bulldozers for demolition, moving heavy loads and navigating through job sites. There are dozens of brand names to choose from, but Stowers Machinery Corporation will provide your team with industry-leading dozer equipment from Caterpillar® for pushing, lifting and shaping materials. Our used listings feature rugged and durable builds with familiar tractor-like shapes that can handle any application specific to your trade.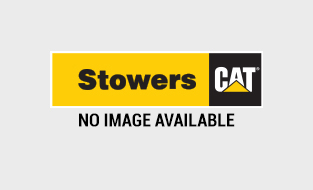 Price

$125,000

Hours

3,313

Location

Knoxville, TN
Experts at Stowers will save you time, money and effort with used bulldozers equipped with steel blades for diverse assignments. Easily take on new opportunities with our reliable machines located in East Tennessee. Our sales representatives would love to guide you through the selection process for transforming your efficiency levels onsite.
Buy a Used Cat® Bulldozer in East Tennessee
Stowers is proud to offer businesses in Knoxville and surrounding locations solutions for building foundations. All of our used dozer listings showcase track-type platforms for rolling over the toughest terrains. Regardless of whether your team is working in grass, dirt or mud, our equipment is ready to serve your work zone without getting stuck.
Cat bulldozers are some of the most versatile resources for clearing job sites, so we provide machines in a variety of sizes to match your requirements. Stowers keeps the selection process simple by listing each dozer by year, and you can discover information such as the number of hours logged on a particular vehicle by clicking on "View Full Specifications."
Why Buy Used Bulldozers From Stowers?
Purchasing a used dozer from Stowers will enable you to perform intense jobs safely. Rather than overworking employees, allow your crew to complete assignments that would normally take days in just a few hours with easy-to-use controls. Workers have full visibility and are protected by a reinforced enclosure when maneuvering through narrow areas.
Professionals at Stowers want to help your business succeed, so we stock our inventory with additional attachments that eliminate the need for extra machines. Used bulldozers will remove just about anything in your way, including trees, boulders and debris, and we even have parts available for rent to accompany your investment. Whether you need to dig shallow trenches, spread soils or reshape a hillside, Stowers is your one-stop shop for powerful equipment with performance in mind.
Increase Efficiency With Stowers' Used Bulldozers for Sale
Stowers Machinery Corporation serves agricultural, construction and landscaping businesses in East Tennessee. We have six different stores throughout Chattanooga, Kingsport, Sevierville, Crossville and Knoxville, and we arrange order pickups as well as deliveries to keep your projects on schedule. As one of the top Cat dealers in the country, we make sure our inventory is always expanding with new machine listings, so be sure to check back frequently for the latest advancements for your fleet.
We pride ourselves on exceptional customer service and welcome new and repeat customers with a helpful, convenient sales experience. To make sure that you are seeing a maximum return on the investment in your machine, a Stowers team member will follow-up and provide you with further assistance.  For more information about any of our used equipment for sale, give us a call at 865-546-1414 or fill out our contact form with questions and inquiries at your earliest convenience.