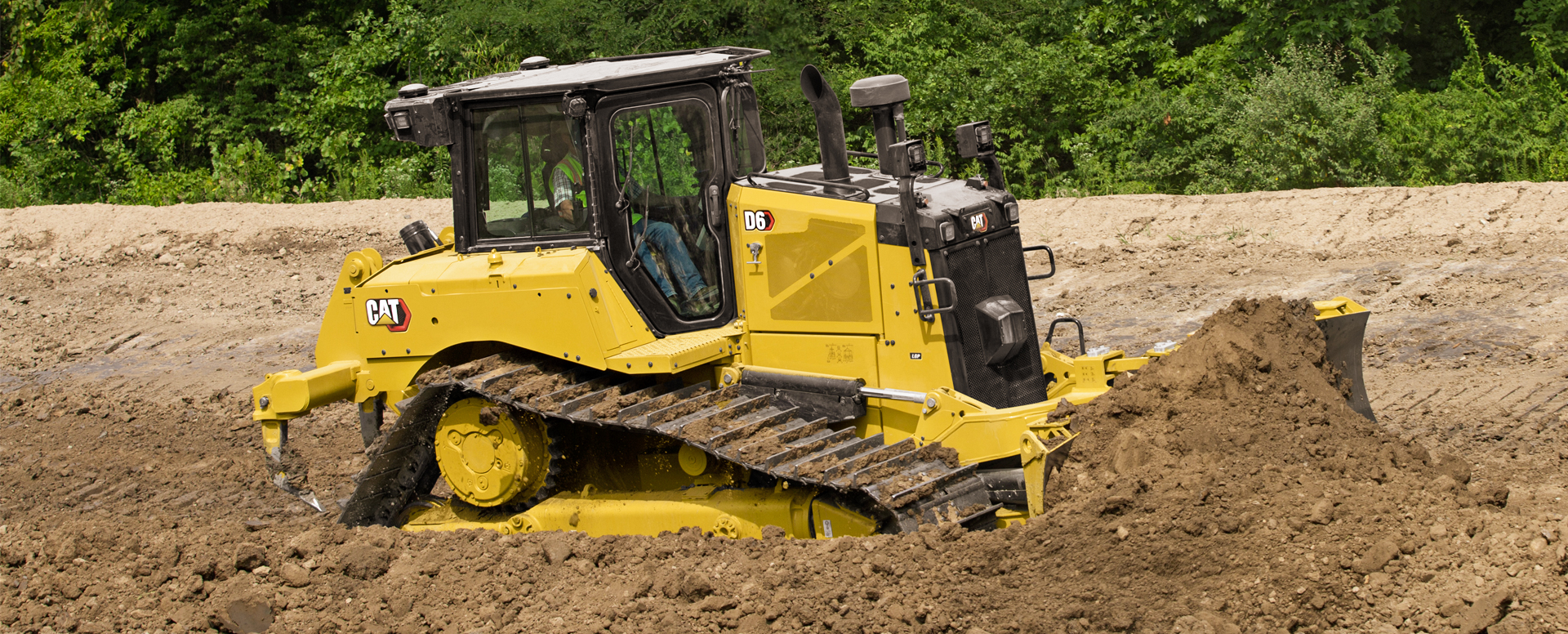 About Us
Stowers Machinery
Stowers Machinery Corporation has had the privilege of being East Tennessee's Caterpillar equipment distributor for 60 years. Stowers sells, rents, leases, and provides 24/7/365 parts and service support for a wide variety of construction equipment. This includes over 350 current Caterpillar models of machines, engines, and electric generators plus several thousand out-of-production models. In addition to Caterpillar, Stowers Machinery represents a large number of allied equipment lines. They serve a broad spectrum of industries, including highway construction, quarries, surface and underground mines, commercial and residential construction, utility construction, land clearing, forestry, demolition, landfills, industrial material handling, landscaping, agriculture, electric power generation, and state and municipal governments. Stowers employs over 400 people and has six full service locations. All of Stowers Machinery's facilities have large parts warehouses and fully equipped service shops staffed with highly trained technicians.
Stowers Rents
Stowers Machinery is the only locally-owned equipment distributor in East Tennessee that not only sells and services a full spectrum of construction machinery but also operates a full-line equipment rental business. Their rental subsidiary, Stowers Rents, has a fleet of nearly 2,000 rental machines, which is the largest rental equipment fleet dedicated to East Tennessee. They have been recognized by Caterpillar as a Gold Excellence dealer, which is the highest distinction reserved for only a small number of dealerships. Being local, veteran-owned and having a dedicated fleet in East Tennessee allows Stowers to be more responsive and tailored in solving their individual customer's needs.
History of Stowers Machinery
Stowers Machinery Corporation began in 1960 with three brothers: Bud, Dick and Harry Stowers. The company originally had three locations in Knoxville, Chattanooga and Johnson City. Beginning with just 70 employees, Stowers Machinery grew steadily in the 1960's as the interstate highway program came to East Tennessee, and the company built new facilities in all three locations. The 1970's was a decade of rapid growth, fueled by the mining industry and highway construction. The company weathered the recession of the early 1980's, when most of their local competitors went out of business or changed ownership. Founder Bud Stowers retired in 1982. Wes Stowers, son of founder Harry, joined the company in 1988 after a career in the Air Force, and founder Dick Stowers retired in 1990. The 1990's were another decade of rapid growth, with Caterpillar continuing to broaden its line of products. Stowers Machinery doubled their volume, built additional facilities and started a new rental subsidiary in 1998, Stowers Rents. The company continued to grow in the 2000's, adding additional branch locations. The bitter recession of 2008-2009 saw the East Tennessee market for construction equipment decline by over 40%. Like most companies, this recession was one of the most difficult times in Stowers Machinery's history; however, it also demonstrated their cultural and financial strength. Stowers was able to weather the long recession retaining the majority of their original team and their financial stability.  During this time, Stowers committed to improving their internal efficiencies and training their people to be an even stronger organization when the market improved. As the industry grew, the company's efforts resulted in record growth for Stowers Machinery. In 2012, Wes' daughter, Lisa Stowers Rottmann, and her husband, Ed Rottmann, joined Stowers Machinery as the third generation of ownership at Stowers Machinery.
The Stowers Difference
Stowers differentiates themselves from their competitors in three major ways: their committed team of people, their superior Caterpillar product line, and their six well-equipped facilities.
People: The Stowers Machinery family represents East Tennessee's largest and best-trained team of equipment technicians, parts specialists and sales and support professionals to back up their superior products. Annually, the Stowers team completes over 10,000 hours of training and places a continued focus on process improvement and investment in their facilities. With low attrition and a family culture, Stowers is able to retain seasoned product expertise while attracting and training new talent.
Caterpillar: Stowers Machinery's major supplier, Caterpillar, is the leading equipment manufacturer in the world, and their parts logistics system allows them to provide same-day and overnight parts availability that is unrivaled in the industry.
Facilities: Since 1993, Stowers Machinery has invested over $34 million in their East Tennessee facilities to better serve their customers. They have over 261,000 square feet of product support space, over 180 dedicated service technicians, and more than 75 fully equipped service trucks in the field allowing them to rapidly respond to almost any product issue. Every East Tennessee customer is within fifty miles of one of Stowers Machinery's modern, well-equipped facilities, where they can receive any needed service.
Stowers Machinery's Commitment to East Tennessee
Stowers Machinery is a generous supporter of many worthy local community organizations that improve the quality of life in our region. We are proud to be part of this community and are grateful to have had the opportunity to partner in its growth. Stowers Machinery celebrates their 60-year commitment to the East Tennessee construction industry and looks forward to investing in our region's future generations of success.