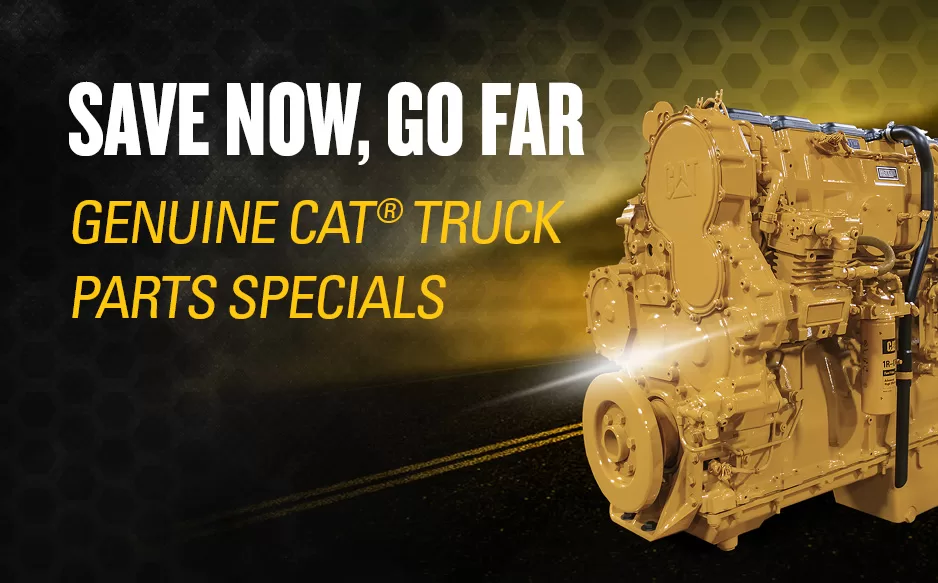 Save Now, Go Far: 2023 Genuine Cat® Truck Parts Specials
We get this question a lot: How can I extend the life of my Cat® on-highway truck engine? The answer's simple: Repair with genuine Cat parts — and save with special offers.
*Offers are valid now through December 31, 2023. Contact your local Stowers Cat dealer for more information on how to take advantage of these offers today!
Cat Reman Water Pumps
Full Core Credit for Equivalent Aftermarket Core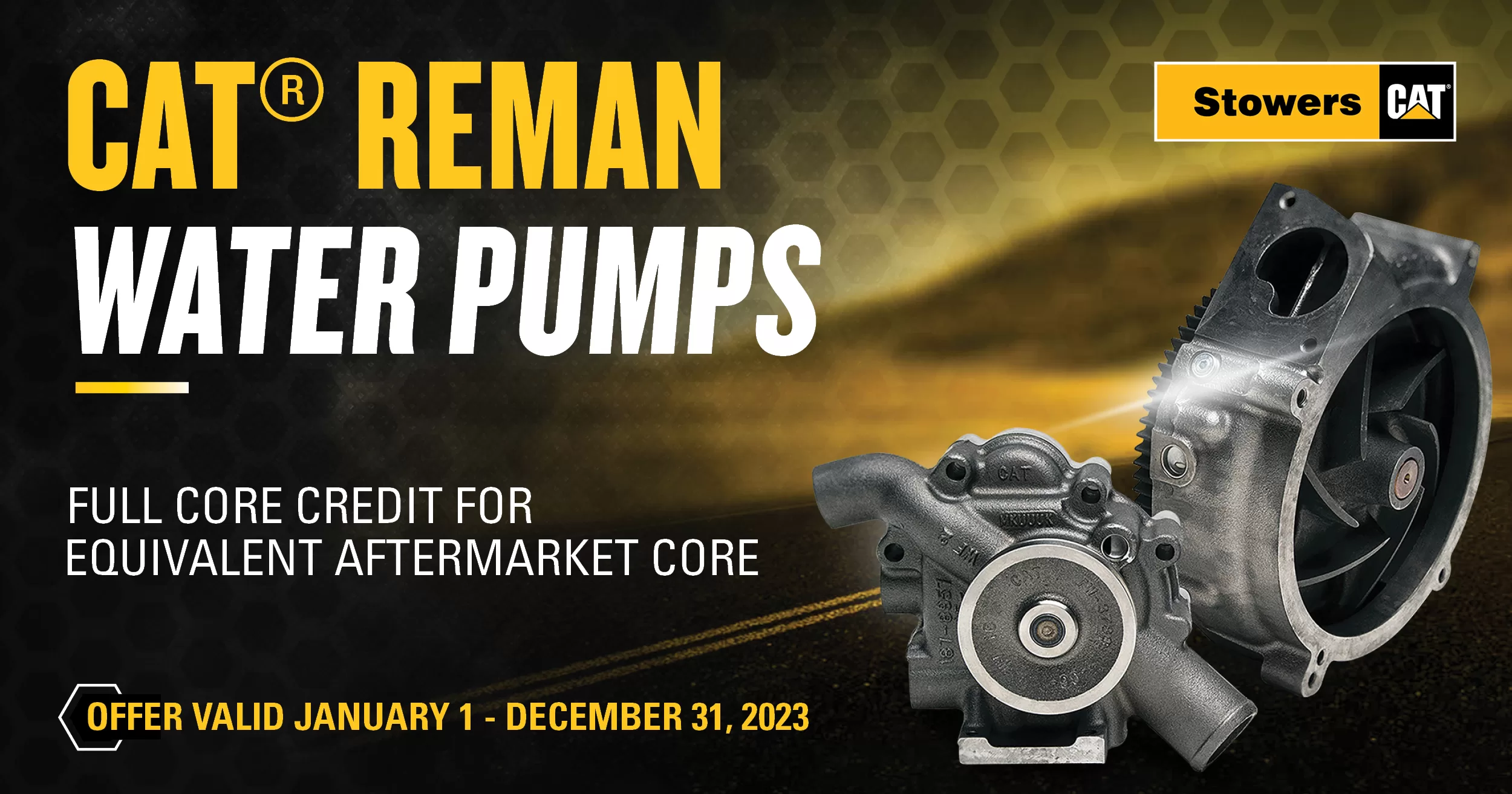 $500 Off Cat Reman Turbos
Full Core Credit for Equivalent Aftermarket Core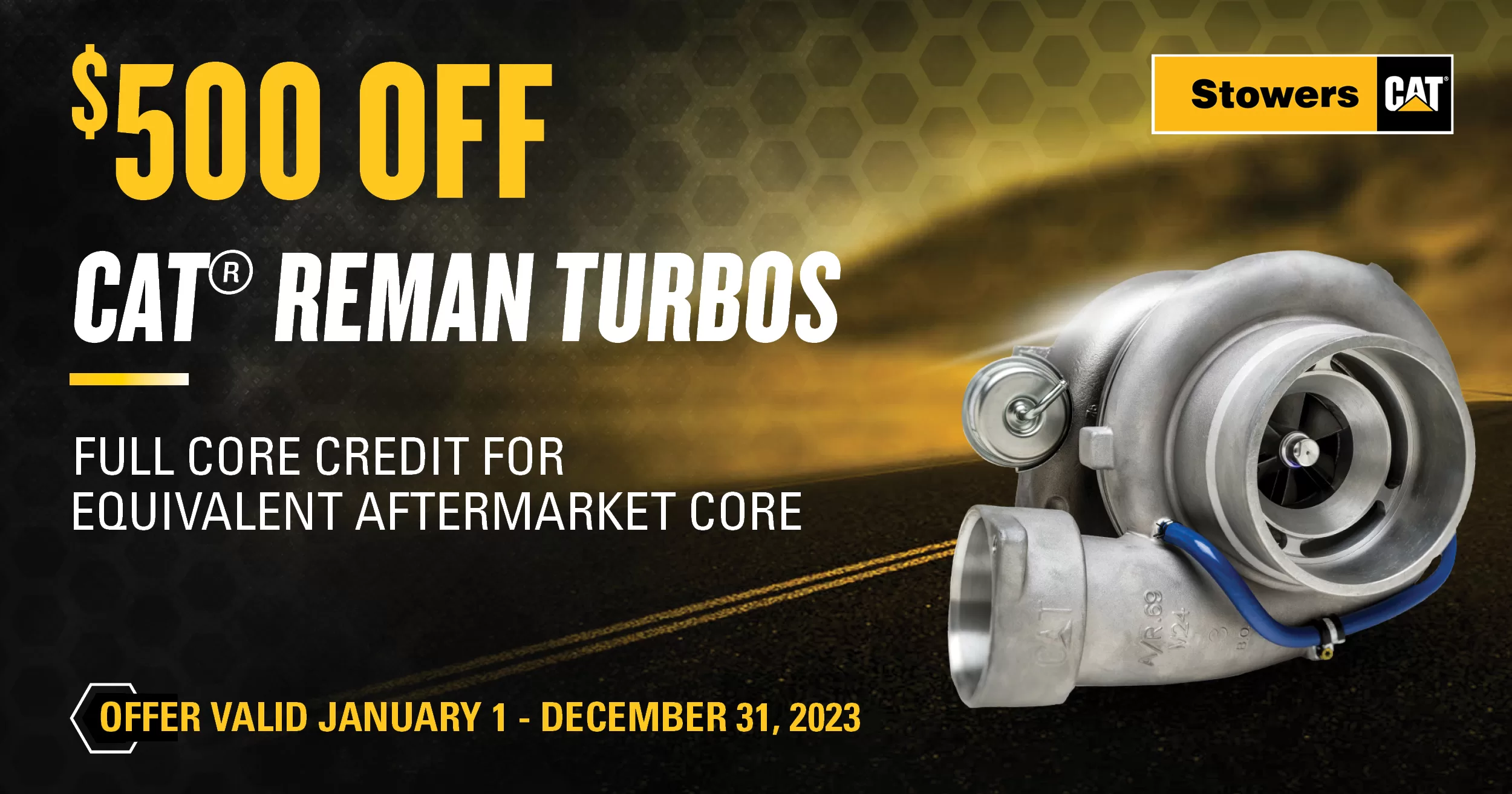 Cat Reman Upgrade to New Cylinder Heads
Full Core Credit for Equivalent Aftermarket Core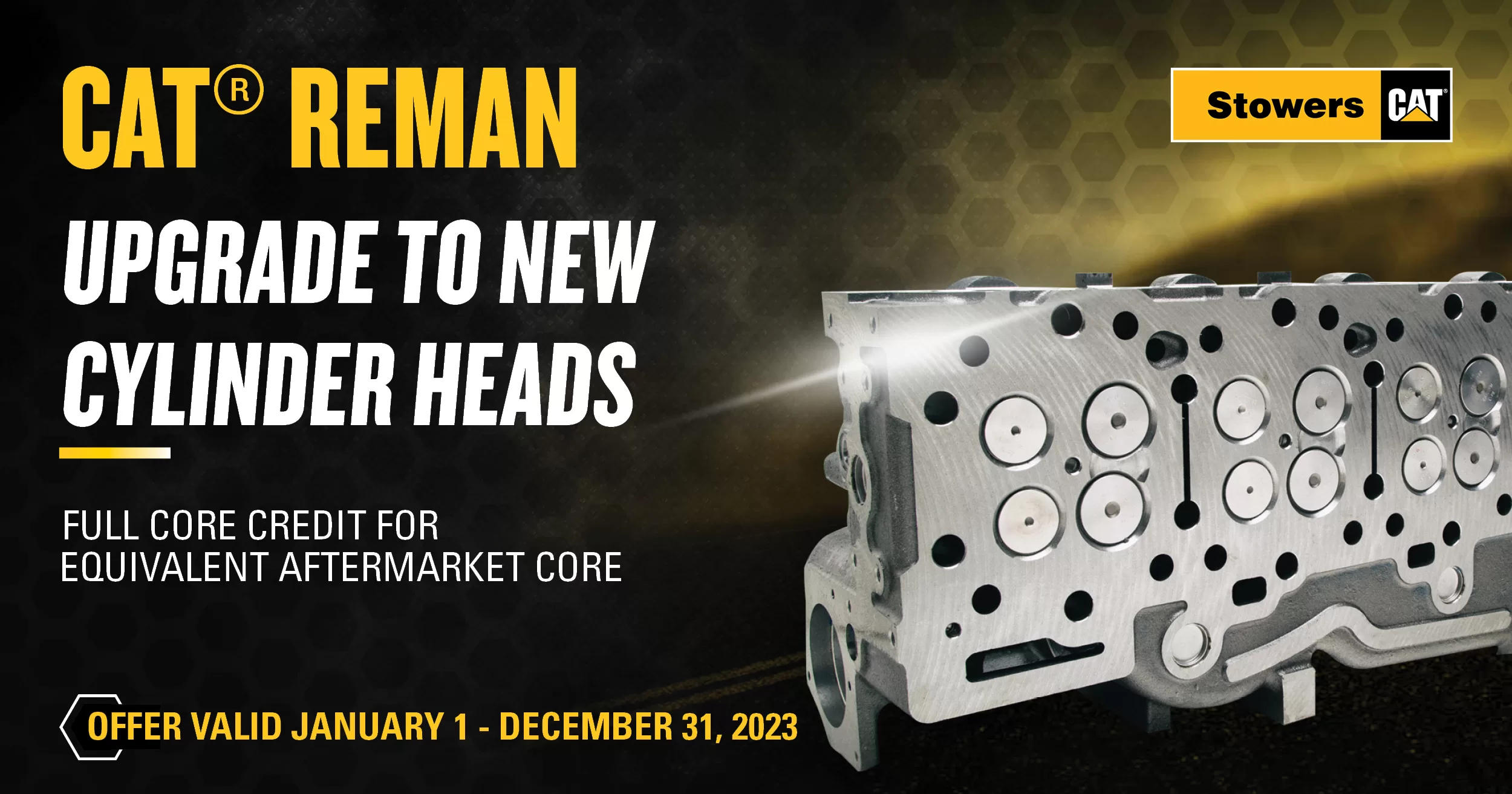 $500 Off Cat Heavy-Duty Precious Metals Kits
$1,000 Off Cat Reman Long Blocks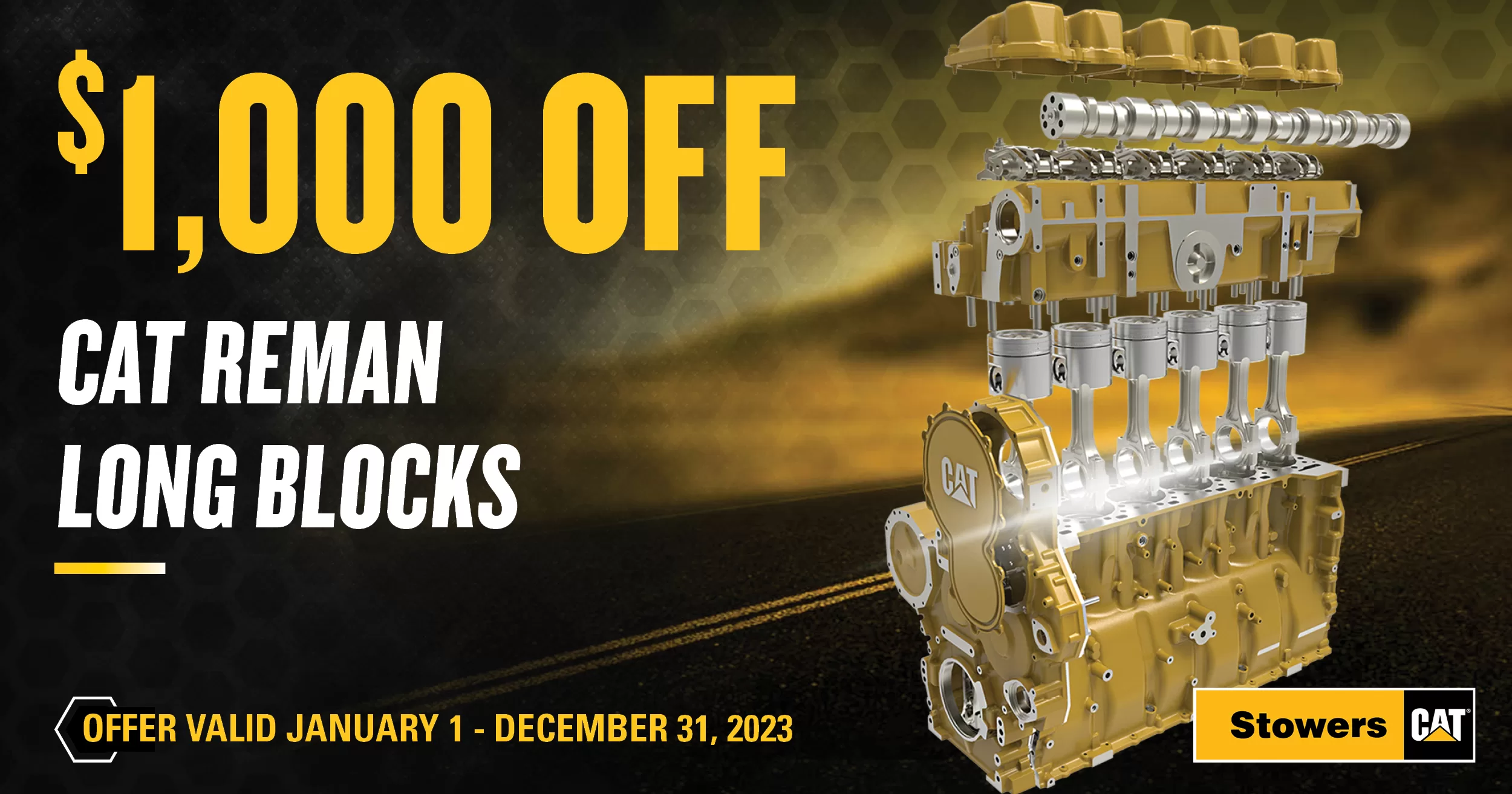 $1,500 Off Cat Reman Heavy-Duty Engines