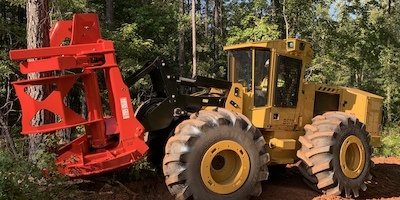 STOWERS MACHINERY NAMED WEILER FORESTRY DEALER
We are proud to announce our new partnership with Weiler Forestry. Stowers is excited for this partnership and the enhanced productivity this product line will bring to the Stowers family and your forestry projects.
Weiler Forestry formed in 2019 to purchase the purpose-built forestry division of Caterpillar. Weiler designs and manufactures purpose-built forestry products, which will continue to be available through the Cat dealer network, providing customers with the same outstanding sales and service support they've come to expect.
As a Weiler Dealer, Stowers will offer the entire product line. This equipment line includes: A-Frame Knuckleboom Loaders, Knuckleboom Loaders, Mulchers, Stationary Knuckleboom Loaders, Track Feller Bunchers, Wheel Feller Bunchers, and Wheel Skidders. For more information about the product line-up, visit our website: https://www.stowerscat.com/new-equipment/site-support/weilerforestry/
If you are interested in the Weiler Forestry product line that is now available through Stowers, contact us at 865-546-1414 or submit a contact form online with questions and inquiries.