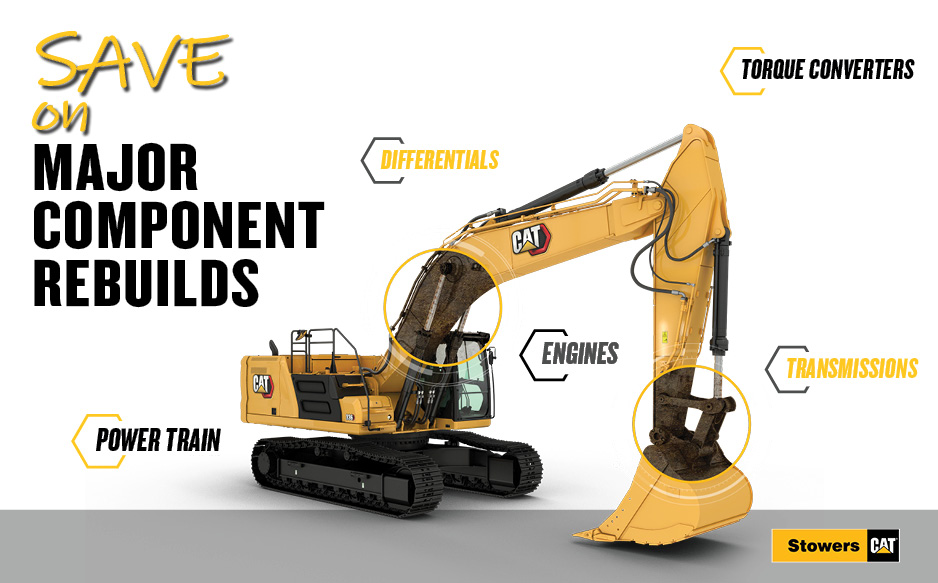 The Cat Certified Power Train Rebuild program restores your machine's power train so you'll experience like-new performance. You will feel like you just got a new machine delivered – that's how effectively we can 'turn back the clock' on your power train. (Check with your Product Support Sales Rep for details.)
In addition to our Power Train Rebuild, we also offer component rebuilds that give you the ability to rebuild specific components so that you can boost reliability and spend a fraction of what it would cost to buy new. Rebuild your engine, torque, transmission, and/or axles.
Ask about Caterpillar's 3-year/5,000-hour extended warranty.