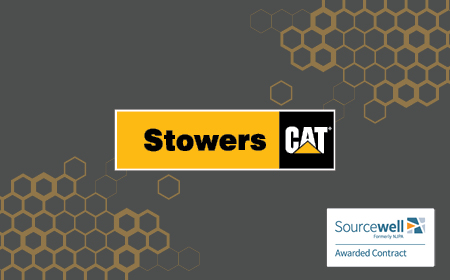 STOWERS MACHINERY PARTNERS WITH SOURCEWELL
Stowers Machinery is pleased to announce its new partnership with Sourcewell. Sourcewell is a government agency and Cooperative Purchasing Organization that works to support governmental organizations in communities across the United States and Canada. 
Sourcewell members have easy access to suppliers that provide the best value products and services to schools, nonprofit organizations and other governmental agencies at prices, terms, and conditions that satisfy the competitive bid requirements.
Our contract with Sourcewell now allows members to gain access to over 16 product families, and hundreds of CAT equipment models such as:
Motor graders

Telehandlers

Wheel loaders

Landfill machinery

Dozers and track loaders

Track excavators and wheel excavators

Material handlers

Aerial Lifts

Compaction Equipment

Power Generation

Light Towers

Attachments

And More!
This partnership offers the resources your organization needs for your project, as well as the reliable service and support of the CAT dealer network. With six convenient Stowers CAT rental locations in Chattanooga, Crossville, Tri-Cities, East Knoxville, West Knoxville, and Sevierville, you will receive ongoing support throughout the rental process. Call for technical support or immediate questions, and receive repair service when you need it. With experts on hand, you can keep your operation running smoothly. 
For more information about our partnership with Sourcewell, call us at 865-546-1414 or submit a contact form online with questions and inquiries.