When you need to move material, Stowers Cat has you covered. We keep an extensive fleet of Cat® articulated trucks for rent available for short- and long-term projects. These multi-ton earthmovers deliver significant advantages over traditional dump trucks, and we can help you determine the best model for the job. Let us show you what sets our customer service apart.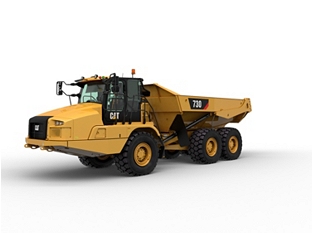 Engine Model

Cat® C13

Rated Payload

31 ton (US)

Heaped (SAE 2:1)

23 yd³
Please call for rates.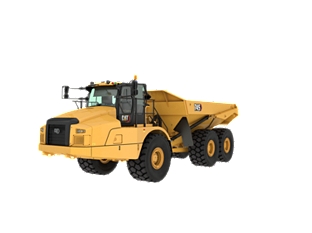 Engine Model

Cat C18

Rated Payload

45.2 t

Heaped (SAE 2:1)

32.7 yd³
Please call for rates.
Dependable Cat® Articulated Trucks for Rent
Our articulated trucks for rent are powerful machines capable of moving multiple tons of material. The truck's design helps it handle tighter corners than standard dump trucks, making these rentals perfect for navigating cramped work sites and challenging terrain.
We have different models available to suit your needs but all feature powerful Cat engines that are fuel-efficient and comply with the latest emissions standards. Our articulated trucks for rent also include a long list of standard features designed to make you safer and more comfortable and productive.
The Benefits of an Articulated Dump Truck Rental
Getting an articulated dump truck rental delivered to your East Tennesee job site offers significant benefits. A rental is perfect for eliminating downtime when existing equipment needs to be repaired. It's also an excellent way to test out a machine before buying.
An articulated truck rental helps bolster your capabilities. Do you have a bigger job coming up or a project you're working on that you want to finish faster? An articulated truck rental will give you additional capabilities for an affordable cost. When you rent from Stowers Cat, we'll help you get even more from the deal.
Why Rent From Stowers Cat?
At Stowers Cat, we keep all our trucks for rent in work-ready condition. Our in-house, certified technicians perform all equipment maintenance and services using the proper methods and trusted Cat parts, helping you get the best results on the job. If you have any issues with your equipment, we'll be there fast with a fix or replacement.
Our rental team has the skill and experience to match you with the right machinery for your unique needs. When we find the machine that's right for you, we make it easy to schedule your rental for as long as you require. We have competitive rates on daily, weekly and monthly contracts. We'll even deliver your truck and pick it up for added convenience.
Schedule a Rental Today
Stowers Cat is your local Cat dealer in East Tennesee with articulated trucks for rent. We are also your partner for all the heavy equipment sales, service and support you need to keep your business moving. You can count on our team to help you get what you want to go fast.
Contact us today to schedule a rental for your next project. We have articulated trucks for rent available for delivery from multiple locations, including Sevierville, Chattanooga, Crossville, Knoxville, and the Tennessee tri-cities area. To see what we have available for rent in person, visit the Stowers Cat nearest you.