558
The 558 features enhanced performance coupled with ultimate machine efficiency. Cat® components, purpose built upper and lower frames, and application specific linkage configurations increase machine up time and lower machine operating costs.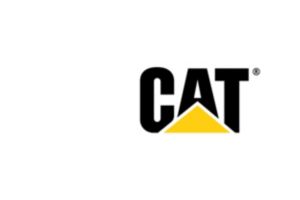 DETAILS
SPECIFICATIONS
Engine
Engine Model
Cat C7.1 ACERT
Net Flywheel Power
239 HP
Engine Speed - Operation
1750 r/min
Engine Speed - Travel
1800 r/min
Gross Power at 2,200 rpm
239 HP
Weights
Estimated Operating Weight without Attachment: General Forestry (Reach)
85239 lb
Service Refill Capacities
Cooling System
7.9 gal (US)
Hydraulic Tank
46.2 gal (US)
Engine Crankcase
6.3 gal (US)
Final Drive - Each
2.9 gal (US)
Fuel Tank - CWT
261.4 gal (US)
Hydraulic System - Total
81.9 gal (US)
Hydraulic System
Auxiliary Pump - Reach with Rotate: Maximum Flow
37.2 gal/min
Auxiliary Pump - Reach with Rotate: Maximum Pressure
1499 psi
Auxiliary Pump - Reach with Rotate: Pump Drive Gear Ratio
1.28:1
Main Pumps - Maximum Flow - Both Pumps
126.8 gal/min
Main Pumps - Maximum Flow - Per Pump
63.4 gal/min
Maximum System Pressure - Heavy Lift Mode
5511 psi
Maximum System Pressure - Implements
5076 psi
Maximum System Pressure - Swing
4641 psi
Maximum System Pressure - Travel
5076 psi
Operating Specifications
Maximum Drawbar Pull
72164 lbf
Maximum Speed - Rabbit
2.3 mile/h
Maximum Speed - Turtle
1.5 mile/h
Maximum Swing Speed (GF)
7.5 r/min
Swing Torque (GF)
74494 ft·lbf
Undercarriage
Undercarriage Pitch
8.5 in
Dimensions - General Forestry - Boom Stretched Out
Distance Between Idler and Sprocket Centerline
158.2 in
Height of Tilted Side Entry Cab
137.7 in
Overall Length (Reach)
499.2 in
Tail Swing Radius
143.8 in
Width - With 700 mm (28 in) Shoes
142.6 in
BENEFITS & FEATURES
Performance
Cat 178 kW (239 hp) C7.1 ACERT™ Tier 4 Final engine with increased horsepower maintains maximum performance under load
Strong hydraulic horsepower for efficient implement performance and greater productivity
An increase in swing torque of 17 percent on General Forestry models, provides added power to move trees, which enables more efficiency and productivity
Heavy lift mode features increased lift capacity to handle larger payloads with improved control
989 L (261 gal) counterweight fuel tank for extended machine operation and maximum uptime
Machine width and track length designed for stability in varied logging applications
Efficiency
Engine, hydraulics, and work tool integration are optimized to minimize power losses and increase overall machine efficiency
Steady state high idle speed and U.S. EPA Tier 4 Final technology reduce fuel consumption
Larger hydraulic pump allows engine to operate at lower rpms with increased performance to maximize efficiency
Component layout and back-to-back main hydraulic control valve reduce oil flow restrictions and aid in greater fuel economy
Machine designed for integration and optimization with Cat grapples
Powerful, multi-functioning hydraulics, combined with strong machine performance ensure work tools function quickly and smoothly to complete work faster
Application Versatility
Boom arrangements and hydraulic systems for specific applications enable more effective road building, loading, processing, shoveling, or millyard stacking
New track option meets shovel logging application requirements
Purpose built processor cab option that includes 19 mm (0.75 in) front windows
Reliability and Durability
Variable pitch, reversing cooling fan maintains optimum fluid temperature in heavy duty forestry applications
Cooling capacity increased 33 percent for trouble-free operation
Purpose built upper frame, high-wide carbody, robust linkage configurations, and heavy-duty enclosures are reinforced with thick doubler plates, extra gussets, and other reinforcements for structural integrity in severe applications
Large, 216 mm (8.5 in) pitch (349 HEX), grease lubricated tracks, provide excellent life in variable forestry working conditions
Validated and proven excavator technologies ensure overall machine reliability
Serviceability
One-piece engine hood design, with two opening angles, allows easy access to engine and cooling compartments
Side-by-side engine and hydraulic coolers are easy to access for cleaning, while reduced cooling fins per inch allows better debris flow-through and reduced clogging potential
0.71 m3 (25 ft3) of storage space at ground level, provides ready access to tools, equipment, and supplies that operators use daily
Operator Comfort and Technology
Premium fit and finishes to maximize operator experience
Fully adjustable, air ride cab seat that includes heating and cooling capability for comfort and reduced operator fatigue
LED lights increase visibility
Rear entry cab option provides safe access through a fully lit platform through the use of a key FOB
Rear entry cab window design improves visibility for shovel logging and other applications
Rear entry cab includes a new innovative cab lock down system that minimizes transport time and improves uptime
Tool control as standard equipment for swapping and selecting tools quickly and efficiently
Cat Product Link™ allows for remote location of a machine and enables tracking of fuel consumption and other events
CALL NOW TO LEARN MORE

Larry Cummins
865-595-4954

Ed Rottmann
865-595-1060 or 865-599-8225



HOW CAN WE HELP?
SHARE YOUR FEEDBACK OR ASK A QUESTION