XQE60
From planned events to unplanned power outages, having a temporary power plan in place is crucial to ensuring the power you need is there when you need it. Cat® Rental Power is always standing by to get you set up and running quickly with the largest fleet of generator sets and ancillary equipment. Plus, we have over 1,600 worldwide locations to support you along the way. Whatever your business, whatever your needs, count on Cat Rental Power.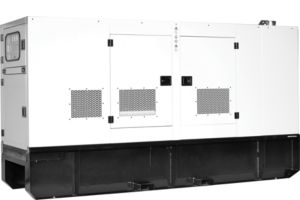 DETAILS
SPECIFICATIONS
Generator
Prime Rating
60 kVA (48 kW) Prime
Standby Run Time (Full Load)
38.4 Hours
Prime Run Time - Full Load
38.4 Hours
Engine
Dimensions
BENEFITS & FEATURES
Fuel / Emissions Strategy


EPA TIER 4 AND CARB CERTIFIED FOR NON-ROAD MOBILE APPLICATIONS


GENERATOR SET
Heavy duty industrial Tier 4 EPA approved emissions certified diesel engineComplete system designed and built at ISO 9001 certified facilityFactory tested to design specifications at full load conditionsnew master
tdfggfk
ENGINE


Governor, mechanical

Electrical system, 12V DC

Cartridge type filters

Fuel/water separator

Battery, rack and cables


GENERATOR


Insulation system, class H

Screen protected and drip-proof, self exciting, self-regulating with fully interconnected damper windings, IC06 cooling system and sealed-for-life bearings

Electrical design in accordance with BS5000 Part 99, IEC60034-1, EN61000-6, NEMA MG-1.22


CONTROL SYSTEM


Manual/Autostart control panel

Vibration isolated, NEMA 1 enclosure with lockable hinged door

DC and AC wiring harnesses


MULTI-VOLTAGE DISTRIBUTION PANEL
Switchable voltage output:

480/277V 3 phase
208/120V 3 phase
240/120V 1 phase
Convenience receptaclesHinged door over main connectorsNEMA 1 steel enclosure, vibration isolated
CIRCUIT BREAKER


Dual, 3-pole with solid neutral, UL/CSA listed


MOUNTING ARRANGEMENT


Heavy-duty fabricated steel base raised for forklift access

Anti-Vibration mounting pads

Complete OSHA guarding

Three-way valves to allow connection of auxiliary fuel tank

UL listed single walled fuel tank base with 24 hour minimum fuel supply.

Containment area for oil, coolant and fuel spill.


SOUND ATTENUATED ENCLOSURE
Fully weatherproof sound attenuated enclosure with internal exhaust silencerHighly corrosion resistant construction
Body made from sheet steel components pretreated with zinc phosphate prior to polyester powder coating at 200° C (392° F)
EQUIPMENT FINISH


All electroplated hardware

Anti-corrosive protection prior to painting

High gloss polyurethane paint for durability and scuff resistance


DOCUMENTATION
Operation and maintenance manuals providedWiring diagrams includedWARRANTY
All equipment carries full manufacturers warranty
EQUIPMENT
Standard Equipment
Optional Equipment
ENGINE
Fuel tank - UL listed double wall tank base with 24 hour minimum supply
Battery charger
Electronic Governor required for operation at 60 Hz
MISCELLANEOUS ACCESSORIES
Additional operator's manual pack
CALL NOW TO LEARN MORE

Andy Downs
423-463-2131 or 423-698-6943

Neal Reinhardt
865-595-1034 or 865-771-1036



HOW CAN WE HELP?
SHARE YOUR FEEDBACK OR ASK A QUESTION