G250LG6
The range of Olympian™ generator sets provides reliable energy solutions for every business, every need. Olympian generators can be installed as the prime power source or standby service. They deliver dependable, clean, economical power – even in the most demanding conditions – and are available in a wide range of configurations with optional equipment.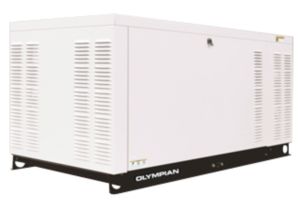 DETAILS
SPECIFICATIONS
Gas Generator Sets Specification
Prime
225 kW (281 kVA) 60hz
Standby
250 kW (313 kVA) 60hz
Engine Specifications
Generator Set Dimensions
Dry Weight - Genset
6364 lb
CALL NOW TO LEARN MORE

Andy Downs
423-463-2131 or 423-698-6943

Neal Reinhardt
865-595-1034 or 865-771-1036



HOW CAN WE HELP?
SHARE YOUR FEEDBACK OR ASK A QUESTION