CAT EGP SWITCHGEAR
Caterpillar offers standard Switchgear products, which can support a wide variety of applications, or provide a custom designed system to meet your specific project needs. The Emergency Generator paralleling (EGP) product supports paralleling on an isolated generator bus and is commonly used in prime power or emergency standby systems. Caterpillar Standard Switchgear products provide a solution able to combine all elements of monitoring and control for Caterpillar generator sets in a single-source package. Caterpillar also designs and manufacturers custom switchgear to meet specific customer requirements and functionality.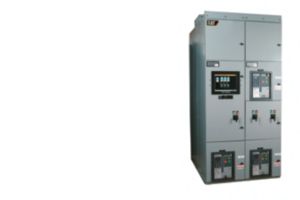 DETAILS
SPECIFICATIONS
Technical Summary
Configuration
Traditional customizable PLC based floor standing switchgear capable of controlling and monitoring multiple utilities, generators, and loads
Modes of Operation
Multi-unit Island and multi-unit standby mode with optional redundant controls and components.
Application
LV and MV (208V - 38 kV)
Generator Protective Devices
ANSI Protective Devices
15/25, 27/59, 81 O/U, 32, 40, 50, 51
Environmental Parameters
Certifications
IBC, CBC, UBC & OSHPD Certified
Control Panel Enclosure
NEMA 1 or NEMA 3R Freestanding Construction
Operating Temperature
0°C to 50°C
Storage Temperature
-20°C to +60°C
Low Voltage Standards
NEMA SG-5, CSA, ANSI C37.51, ANSI C37.20.1, UL 1558 or UL 891, NFPA 110, NFPA 99 and NFPA 70
Medium Voltage Standards
NEMA SG-5, ANSI / IEEE C37.20.2, CSA-C22.2 No. 31-M89, EEMAC G8-3.2, NFPA 70, NFPA 99 and NFPA 1110
BENEFITS & FEATURES
EGP Switchgear
High Speed Supervisory Network
Automatic Start/Stop
Automatic "Dead Bus" Coordination
Programmable Load Shed / Load Add Functions
Networked Engine Communications
Generator Protection
Engine Tuning
Mode Selection
Selectable Auto/ Manual Control
Password Protection for Protective Settings and Setup
Load/No Load Test
Touch Screen (HMI) Display
NFPA 99/110 Compliant Alarm
Annunciation with Audible Horn
Engine Control mimic Screen with gauges for RPM, DC Battery Voltage oil Pressure, Engine Coolant temperature, Engine Hours, Number of starts
EQUIPMENT
Standard Equipment
EGP Switchgear
Choice of 19" Surface Acoustic Wave Color or 15" Resistive Color Touchscreen
Circuit Breaker Control Switch with Indicators
Audible Alarm & Horn Silence Button
Emergency Stop Button for each generator
Instant Auto Switch
Generator Demand Priority Control
Optional Equipment
Data Table Interface
* Accomodates interface with a building management system for monitoring all system parameters via Modbus RTU or TCP
Supplemental Hardware Synchronization check relay (ANSI 25 Device)
* Provides additional discrete synchronization protection
Remote Power Monitoring System
* To monitor breaker status, alarms, metering and other operating parameters
CALL NOW TO LEARN MORE

Andy Downs
423-463-2131 or 423-698-6943

Neal Reinhardt
865-595-1034 or 865-771-1036



HOW CAN WE HELP?
SHARE YOUR FEEDBACK OR ASK A QUESTION