SATCO SAT420
SATCO Directional Felling Heads have proven to be very versatile enabling operators to fell, bunch, shovel log whole stems, and even load trucks (the SAT420 has an 80% load out rate of a conventional grapple). The directional felling heads provide economical entry into mechanical harvesting and are a proven system for single felling large trees using Cat® FM carriers as well as leveling track harvesters for steep terrain.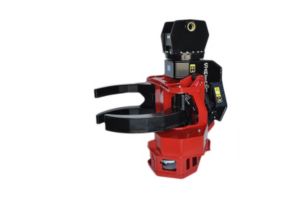 DETAILS
SPECIFICATIONS
Saw System
Maximum Cut Diameter
25.0 in
Saw Bearing Diameter
12.0 in
Directional Felling Head
Height to Link Pin
83.0 in
Optimal Capacity
305-508 mm (12-20 in)
HOW CAN WE HELP?
SHARE YOUR FEEDBACK OR ASK A QUESTION