M325D MH/LMH
The M325D MH and M325D LMH use the most sophisticated manufacturing technology to ensure the highest level of manufacturing quality.Excellent control, impressive lift capacity, simplified service and more comfortable operator station increase your productivity and lower your operating costs.
SPECIFICATIONS
Engine
Net Power – ISO 9249
187.74 hp
Weights
Operating Weight
30870 - 35260 kg
Operating Weight Range
30870 - 35260 kg
Dimensions
Operating Specifications
Tail swing radius
121.26 in
BENEFITS & FEATURES
Engine
The Cat C7 engine with ACERT™ Technology offers better fuel efficiency and reduced wear. ACERT Technology works at the point of combustion to optimize engine performance and provide low exhaust emissions. By combining ACERT Technology with the new Economy Mode, customers can balance the demands of performance and fuel economy to suit their requirements and application.
Environmentally Responsible Design
Quieter operation, lower engine emissions, less fluid disposal and cleaner service can help you meet or exceed worldwide regulations and protect the environment.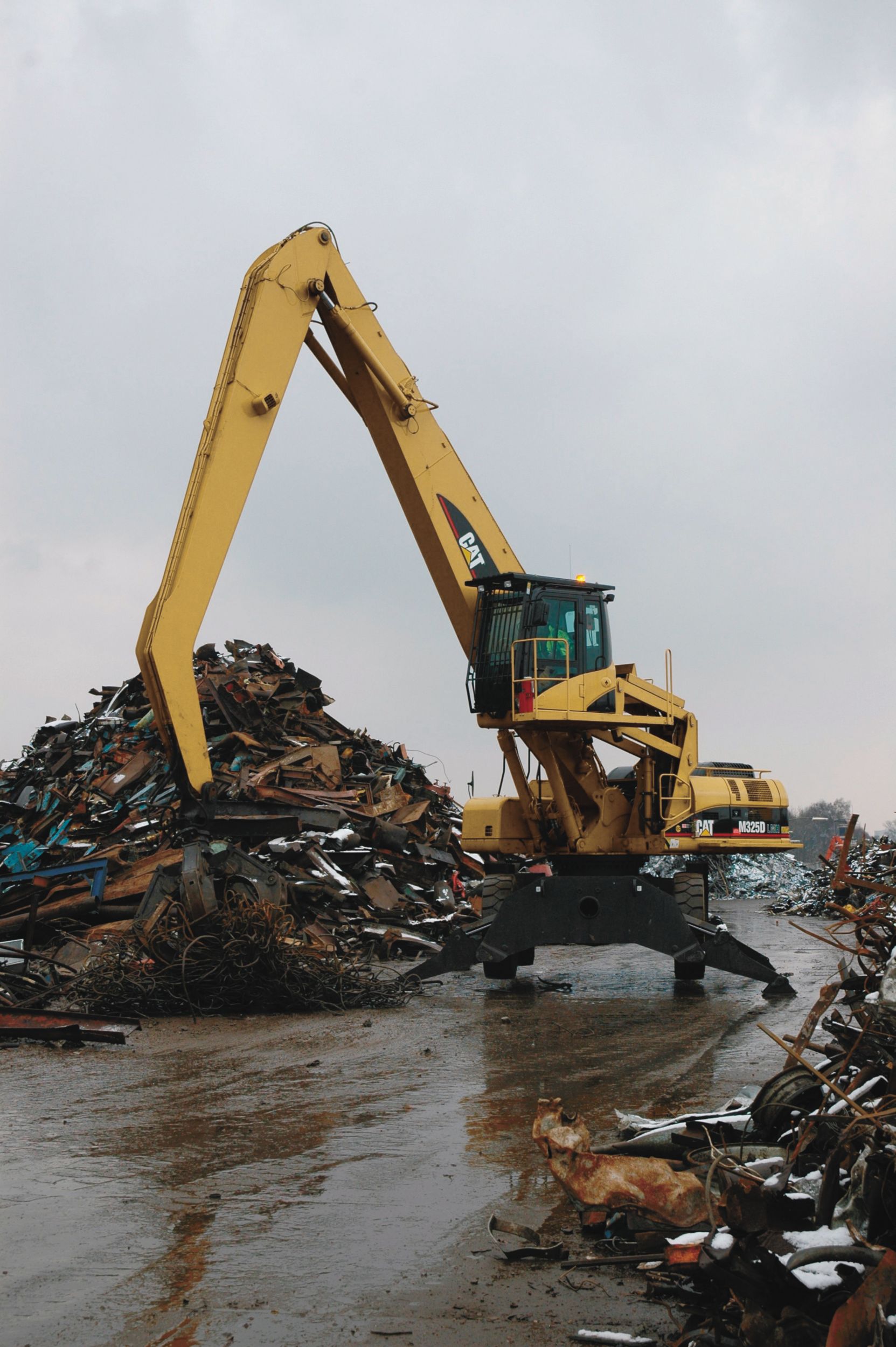 Hydraulics
The hydraulic system has been designed to provide reliability and outstanding controllability with increased lifting capacity. The Cat Tool Control System provides enhanced flexibility. The Heavy Lift Mode maximizes lifting performance and maintains excellent stability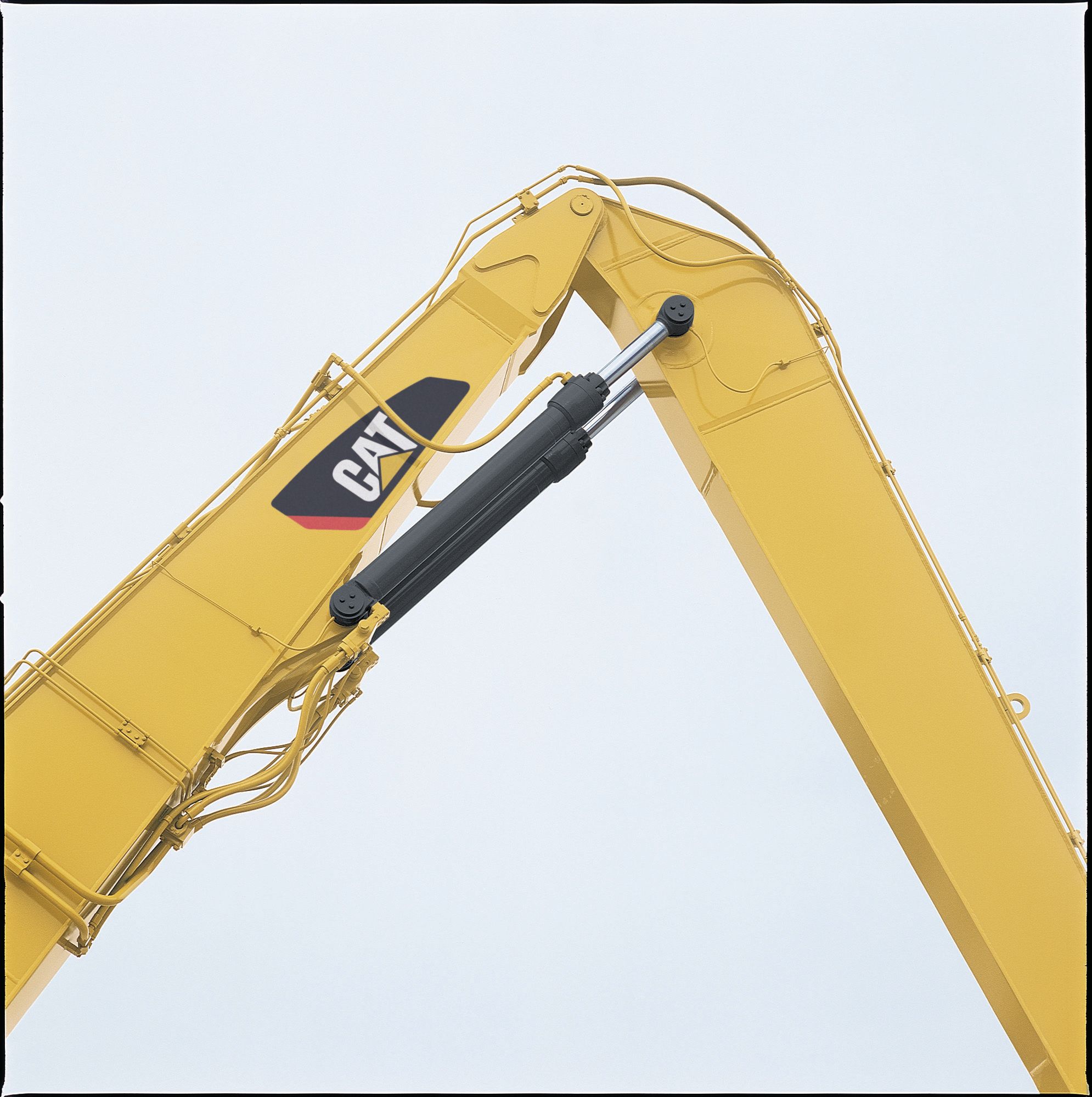 Elevated Cab
The M325D MH and M325D LMH are equipped with a hydraulic cab riser to maximize viewing to all sides of the machine. This hydraulic cab riser offers infinitely variable heights up to 2600 mm of additional height.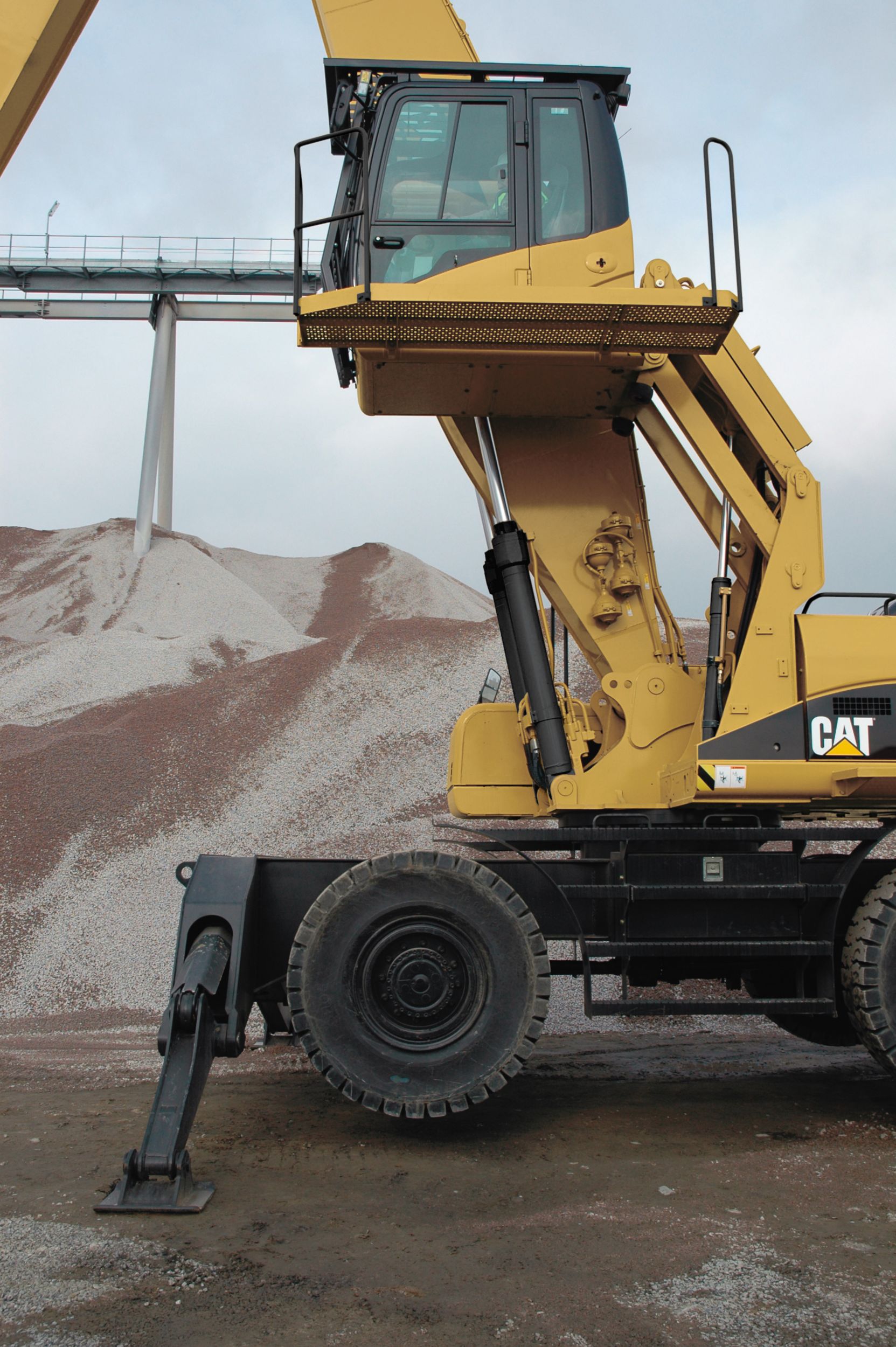 Operator Comfort
The new cab provides maximum space, wider visibility and easy access to switches. The monitor is a full-color graphical display that allows the operator to understand the machine information easily.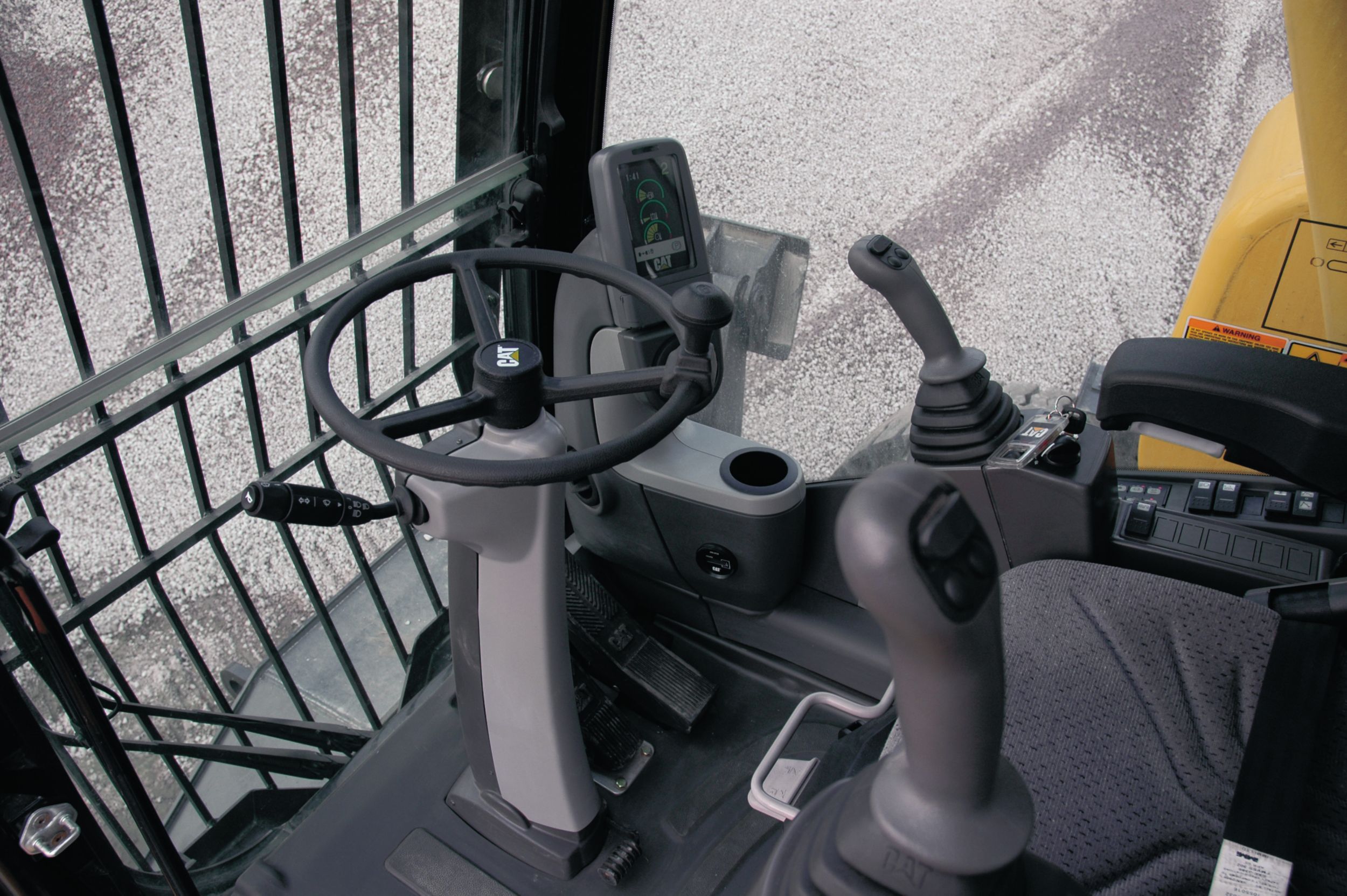 SmartBoomTM
More productive. Faster cycle times for material handling.
Electronic Control System
The compact, full-color, graphical monitor displays machine, maintenance, diagnostic and prognostic information in twenty different languages. The new Economy Mode can also be selected from the monitor. To minimize sun glare, the monitor angle is adjustable.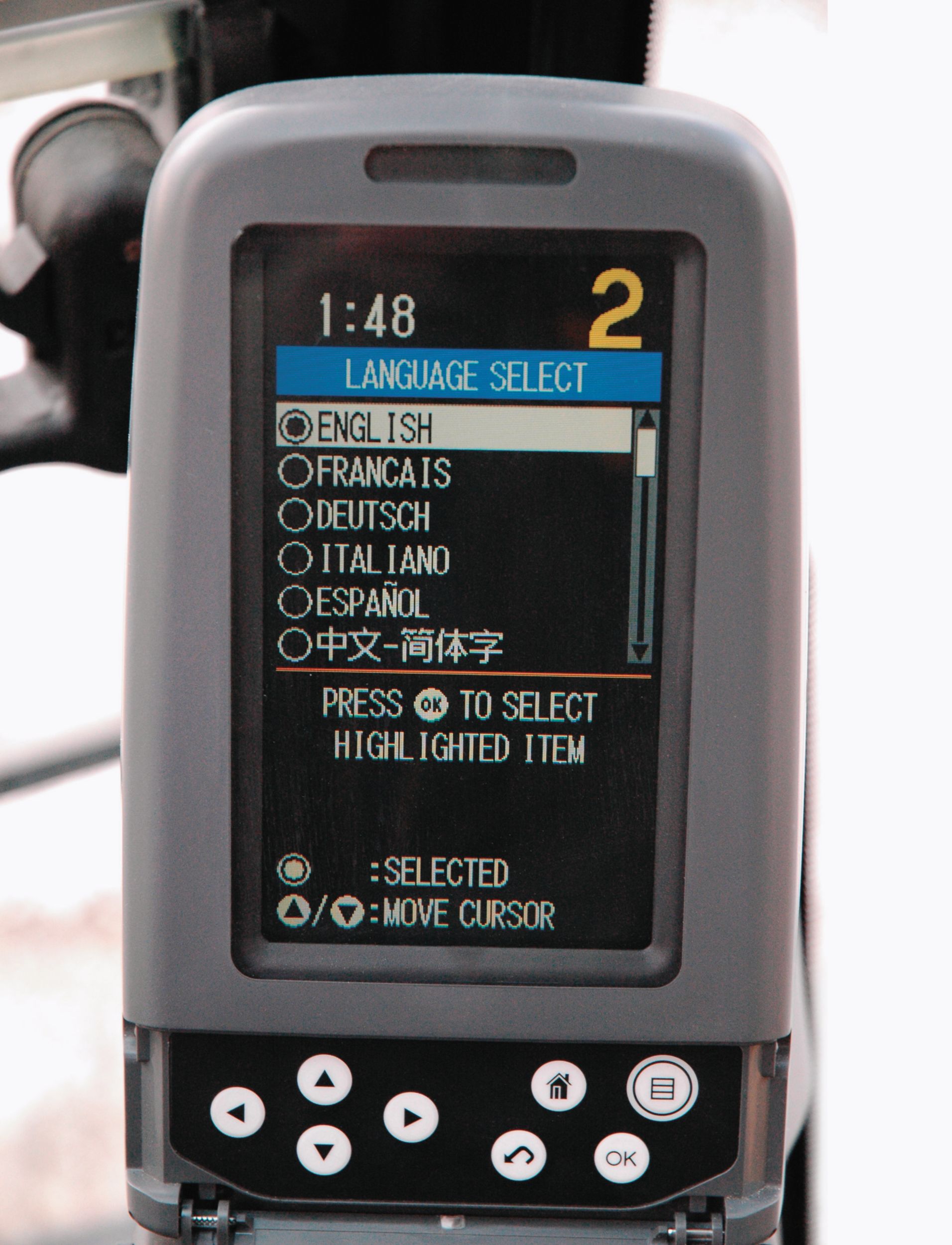 Structures
The structural components are the backbone of the machine's durability. Caterpillar design and manufacturing techniques assure outstanding durability and service life. Caterpillar booms and sticks are large, welded box-section structures with thick, multi-plate fabrications that resist high stress. Structures are stress relieved, thanks to a heat treatment, to significantly improve structures fatigue strength. Stick options allow you to pick the best match for your material handling job.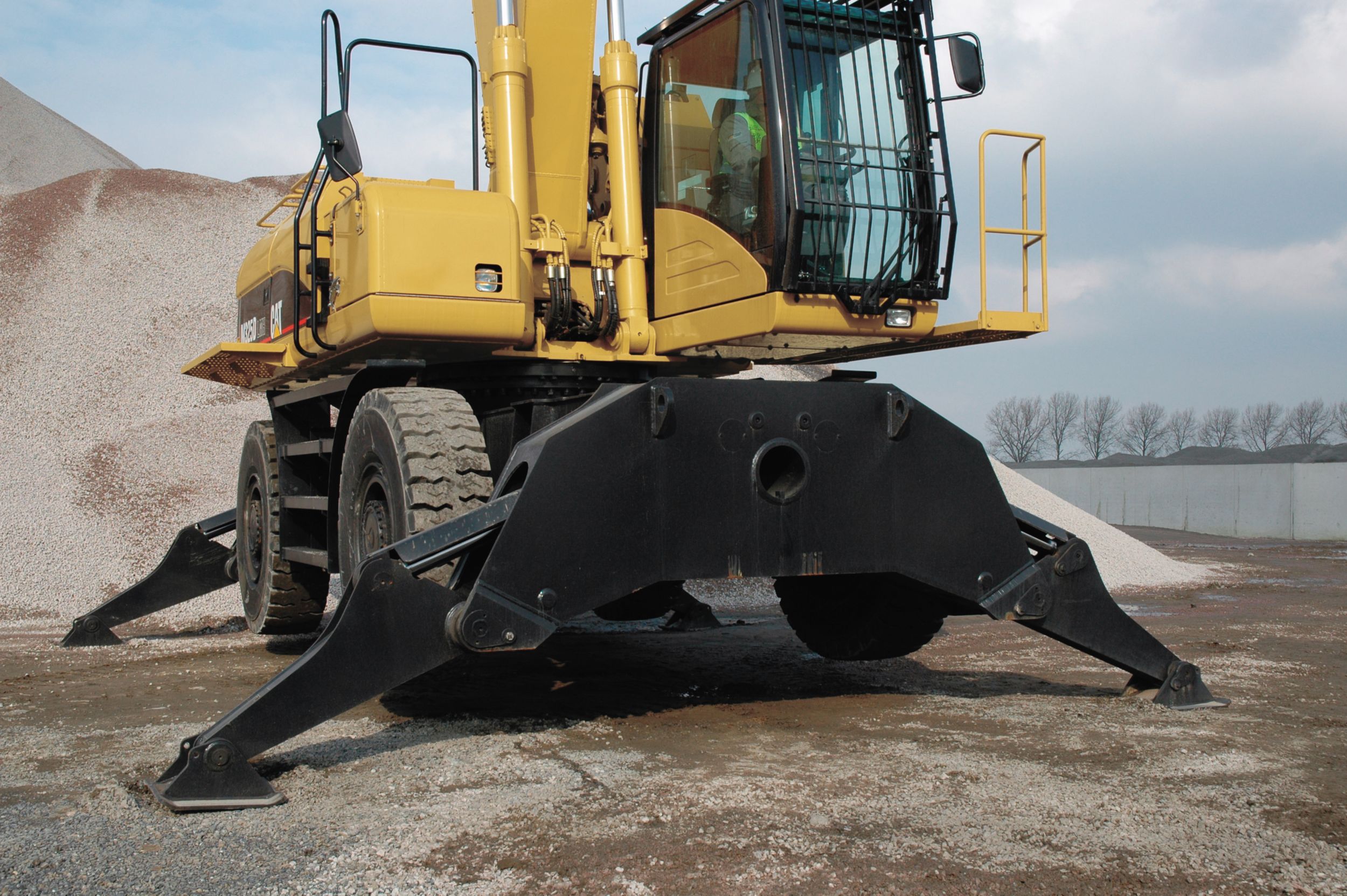 Work Tools
Orange peel grapples and rehandling clamshell buckets are offered to maximize performance of the M325D MH and M325D LMH.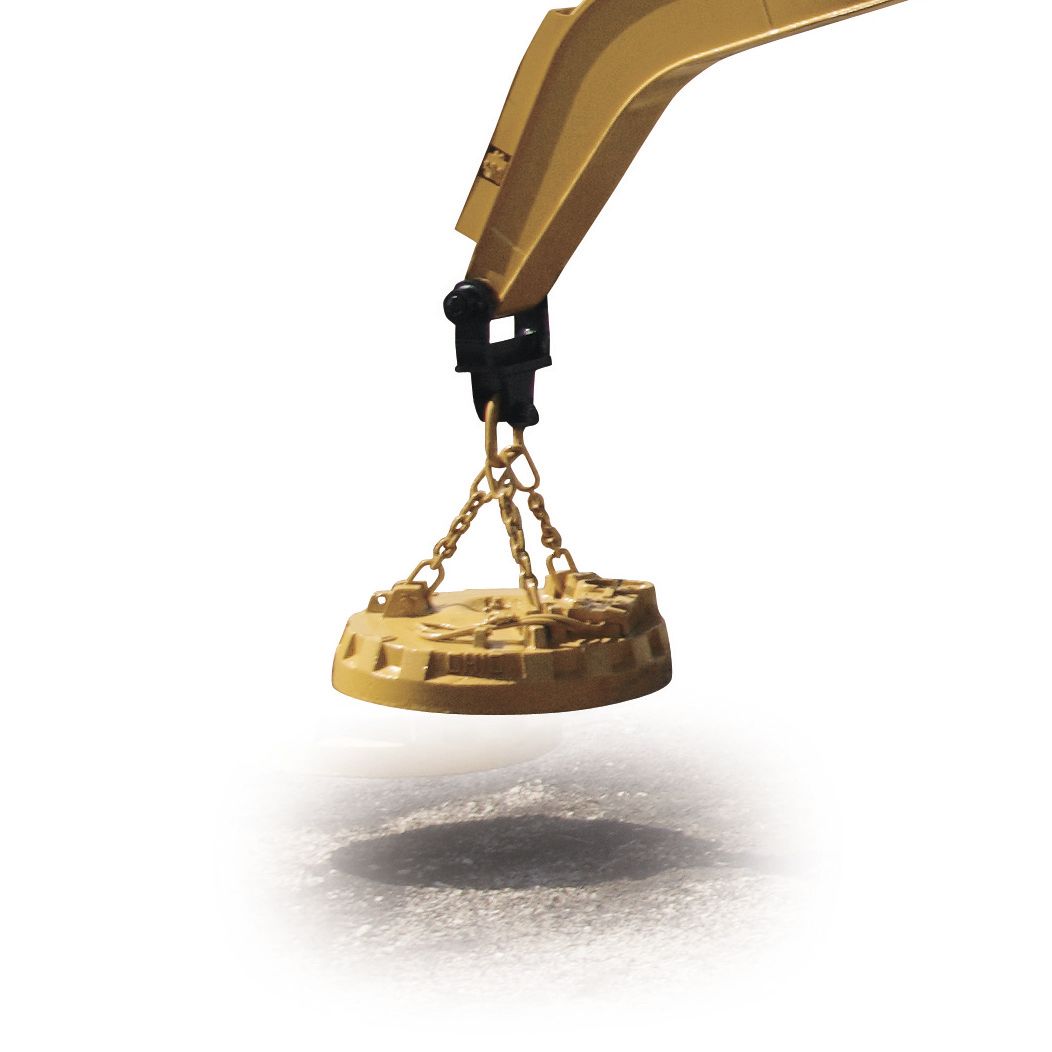 Service and Maintenance
Fast, easy service has been designed in with extended service intervals, advanced filtration, convenient filter access and user-friendly electronic diagnostics for increased productivity and reduced maintenance costs.
Complete Customer Service
Your Cat dealer offers a wide range of services that can be set up under a customer support agreement when you purchase your equipment. The dealer will help you choose a plan that can cover everything from machine and attachment selection to replacement.
CONNECT. DISCUSS. SOLVE.
CATERPILLAR EQUIPMENT MAINTENANCE ONLINE COMMUNITY
HOW CAN WE HELP?
SHARE YOUR FEEDBACK OR ASK A QUESTION