PRE-ENGINEERED BELT TERMINAL GROUPS
Pre-engineered systems reduce lead times and can be used in multiple bulk-material handling applications.
DETAILS
SPECIFICATIONS
Loading Sections
Belt Plow
V-plow, Diagonal
Belt Width - Maximum
84.0 in
Design
Tail, Intermediate
Remote Discharges
Belt Width - Maximum
84.0 in
Design
Remote A-frame, Remote Adjustable Boom
Drives
Belt Speed
2.8 to 3.3 m/sec (550 to 650 ft/min)
Belt Width - Maximum
48.0 in
Capacity
1633 to 1996 tonnes/h (1,800 to 2,200 ton/h)
Power - Total Installed Power
223 to 372 kW (150 to 500 hp)
Take-Ups
Belt Width - Maximum
48.0 in
Carriage Travel
6 to 9 m (20 to 30 ft)
Design
Hydraulic Cylinder
BENEFITS & FEATURES
Drives
Cat® drives are designed for ease of setup, installation and transportation in and around the site.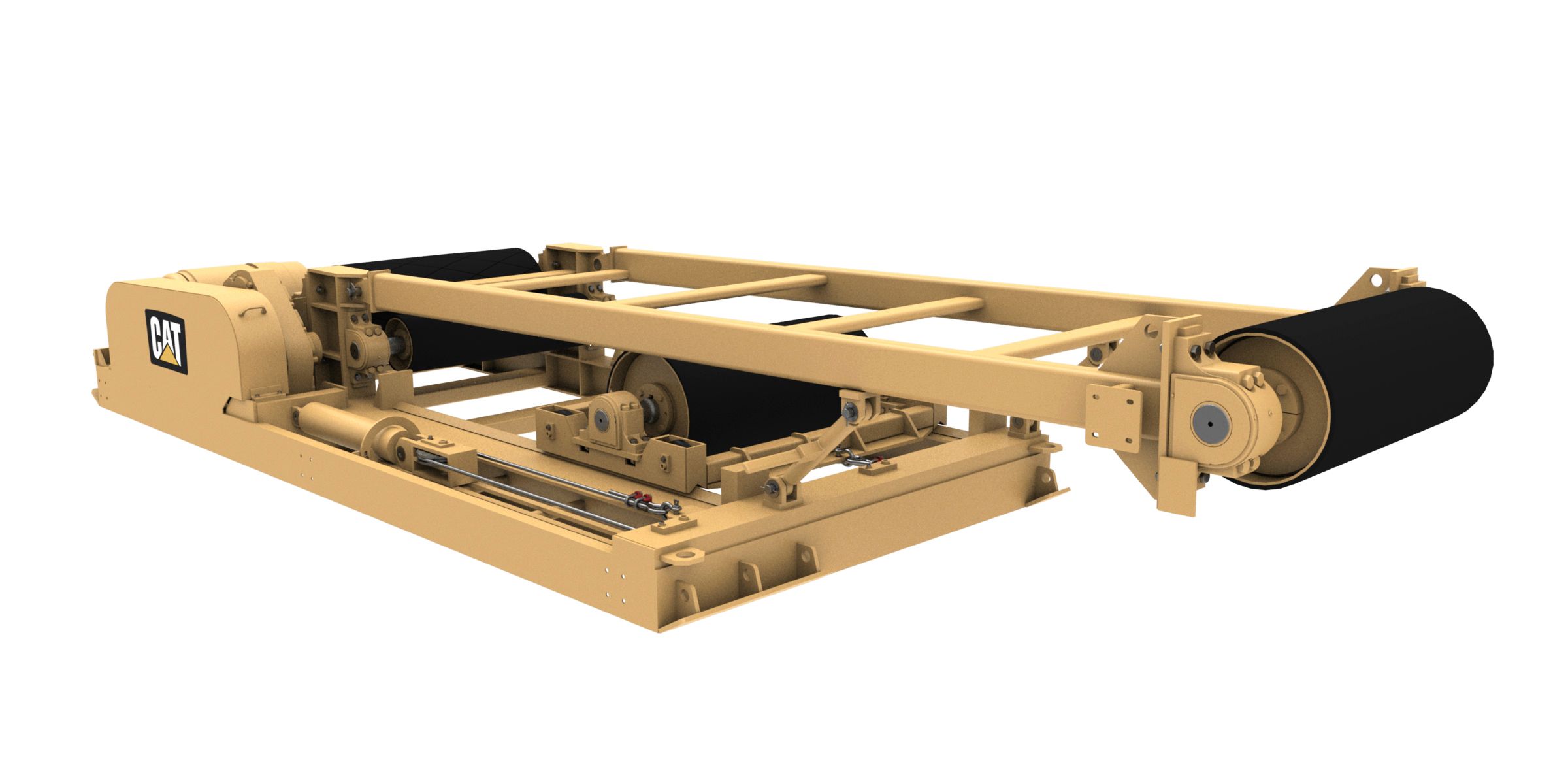 Combo Drive (150 hp)
Drive, discharge, and take-up on one base
Attached boom with ratchet jacks
1.5 m (5 ft) take-up carriage travel
7.5 kW (10 hp) hydraulic power pack
Perfect for short panel runs up to an average of 450 m (1,500 ft)
Low transportation height
Alignment-free Drive
Drive pulleys with MSHA approved diamond lagging
Power modules mounted in transport sleds
Ridged flange low-speed couplings with guarding
Heavy-duty primary belt cleaner assembly
Hydraulic Take-Ups
Take-ups apply continuous and accurate tension supporting slack removal and responsive belt tension.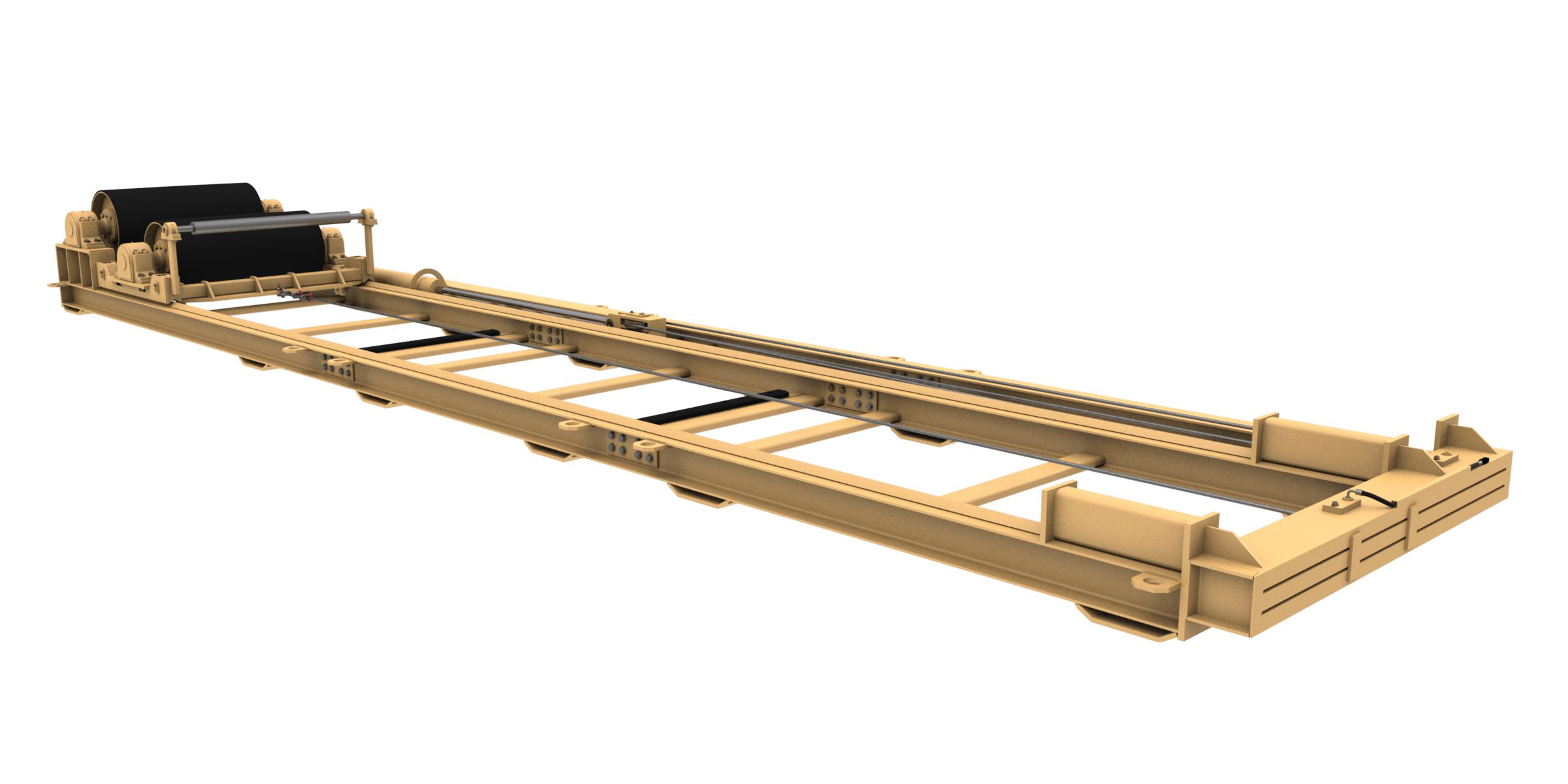 Heavy-duty two-piece frame
Drum pulleys with MSHA approved rubber lagging
6 or 9 m (20 or 30 ft) of moving carriage travel
Solid diameter sheaves with brass bushings, pins and grease fittings
Non-rotating wire rope and hardware
Remote Discharges
Designed for multiple transfer points, the remote discharge efficiently transfers material from one conveyor to another.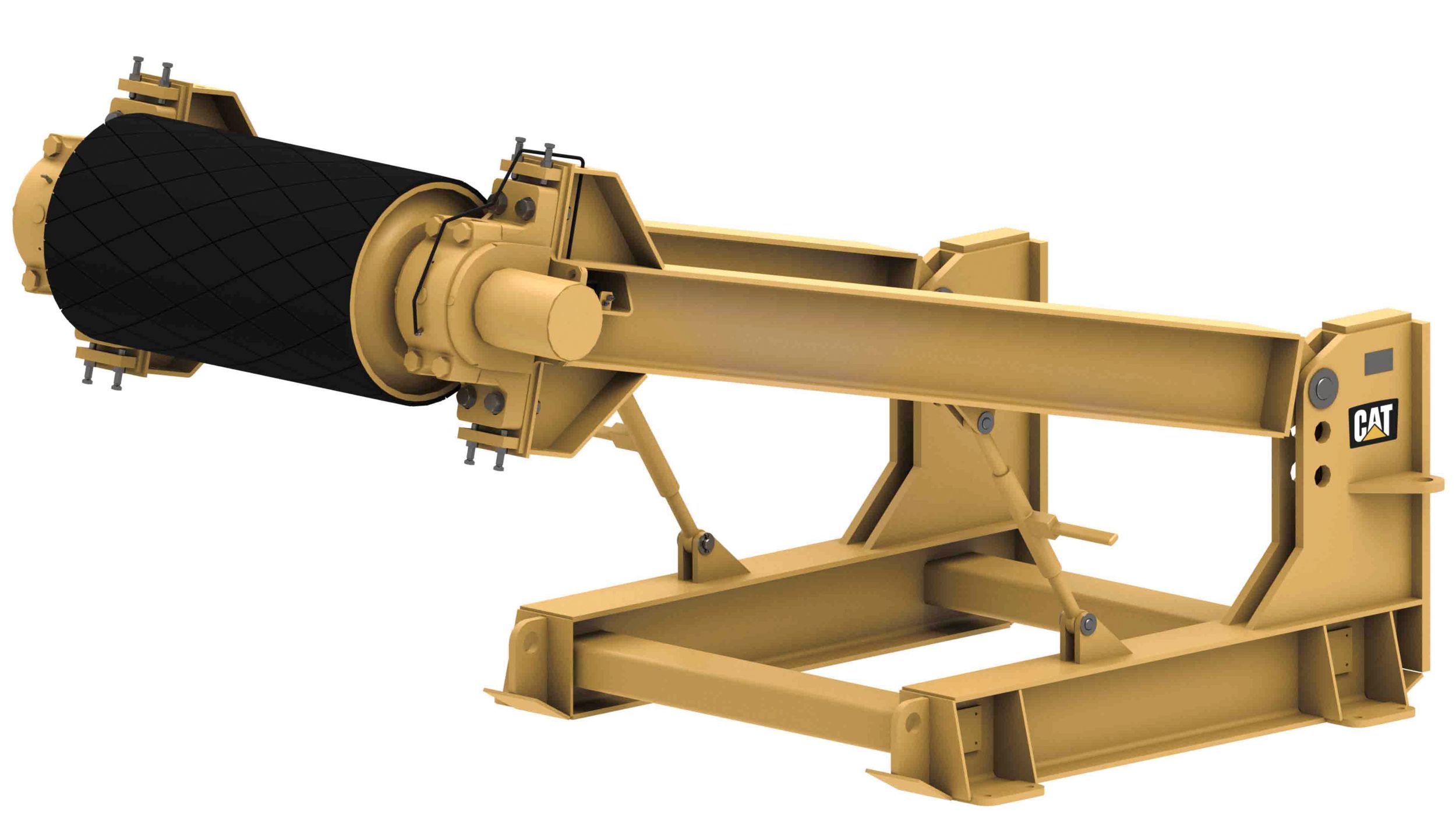 Heavy-duty welded base frame
Discharge pulley with MSHA approved rubber lagging
Designed with either fixed or adjustable boom
Loading Sections
Cat tail sections are designed to receive discharges from a variety of haulage equipment.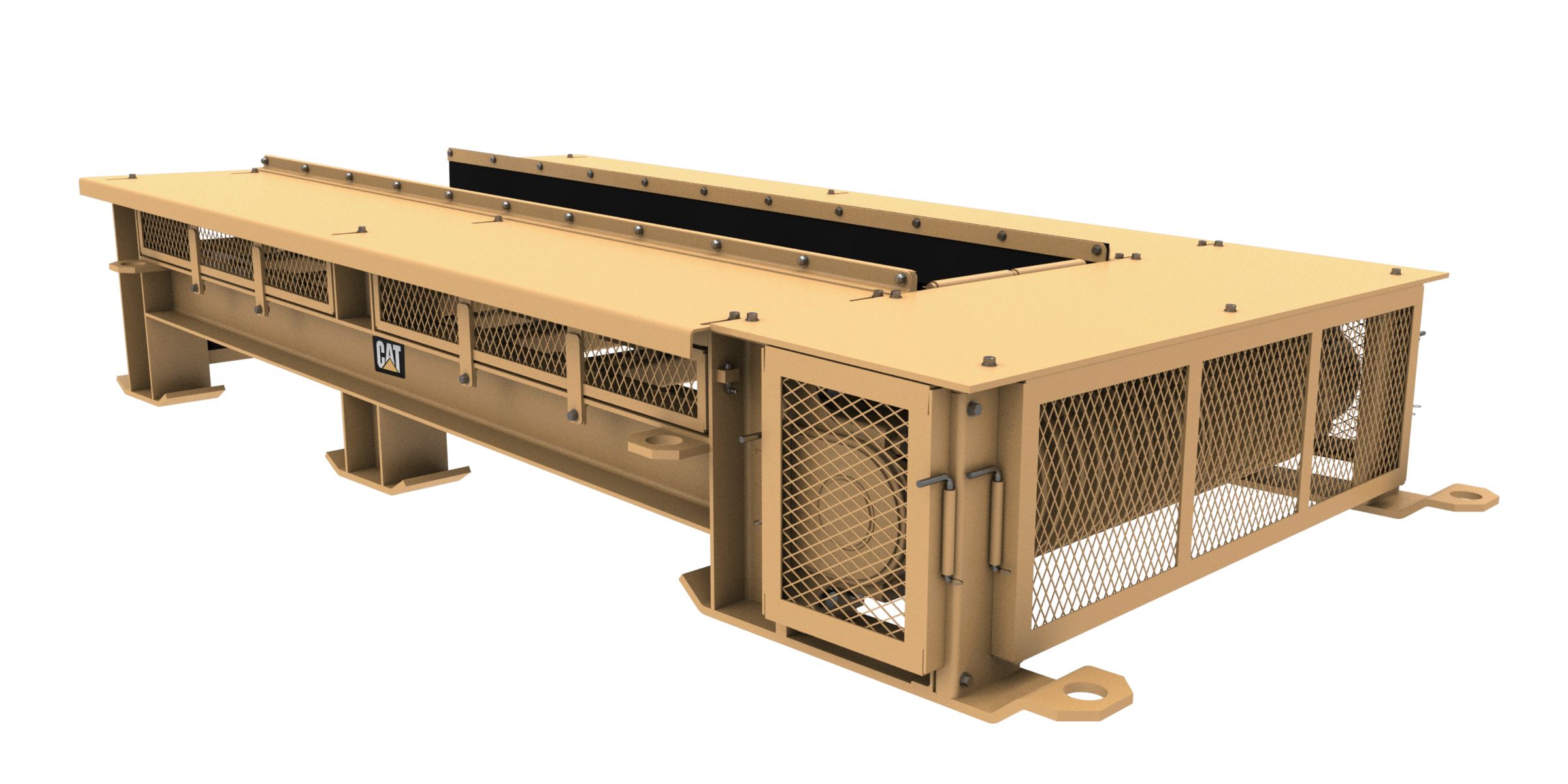 Lubrication manifold both sides
Removable panel guarding
Return V-plow or side plow
Spiral tail pulley for tail
Impact slider bed
Heavy-duty sloped- or flat-frame standard design
Low profile
Tail and intermediate loading designs
Advantages of Pre-engineered Belt Terminal Groups
Mobile - easy to move in and around sites
Flexible - can be used in multiple applications (within design constraints of the Belt Terminal Group)
Fast - reduce lead times
CONNECT. DISCUSS. SOLVE.
CATERPILLAR EQUIPMENT MAINTENANCE ONLINE COMMUNITY
HOW CAN WE HELP?
SHARE YOUR FEEDBACK OR ASK A QUESTION