W330B MH
DETAILS
SPECIFICATIONS
Engine
Operating Specifications
Max. Travel Speed
7.5 mph
Max. Reach Above Ground
52.5 ft
Max. Reach Below Ground
24 ft
Performance
Max. Drawbar Pull
65490 lb
Swing Mechanism
Dimensions
BENEFITS & FEATURES
The 330B Wheeled Material Handler
Tough, dependable and loaded with performance-improving features.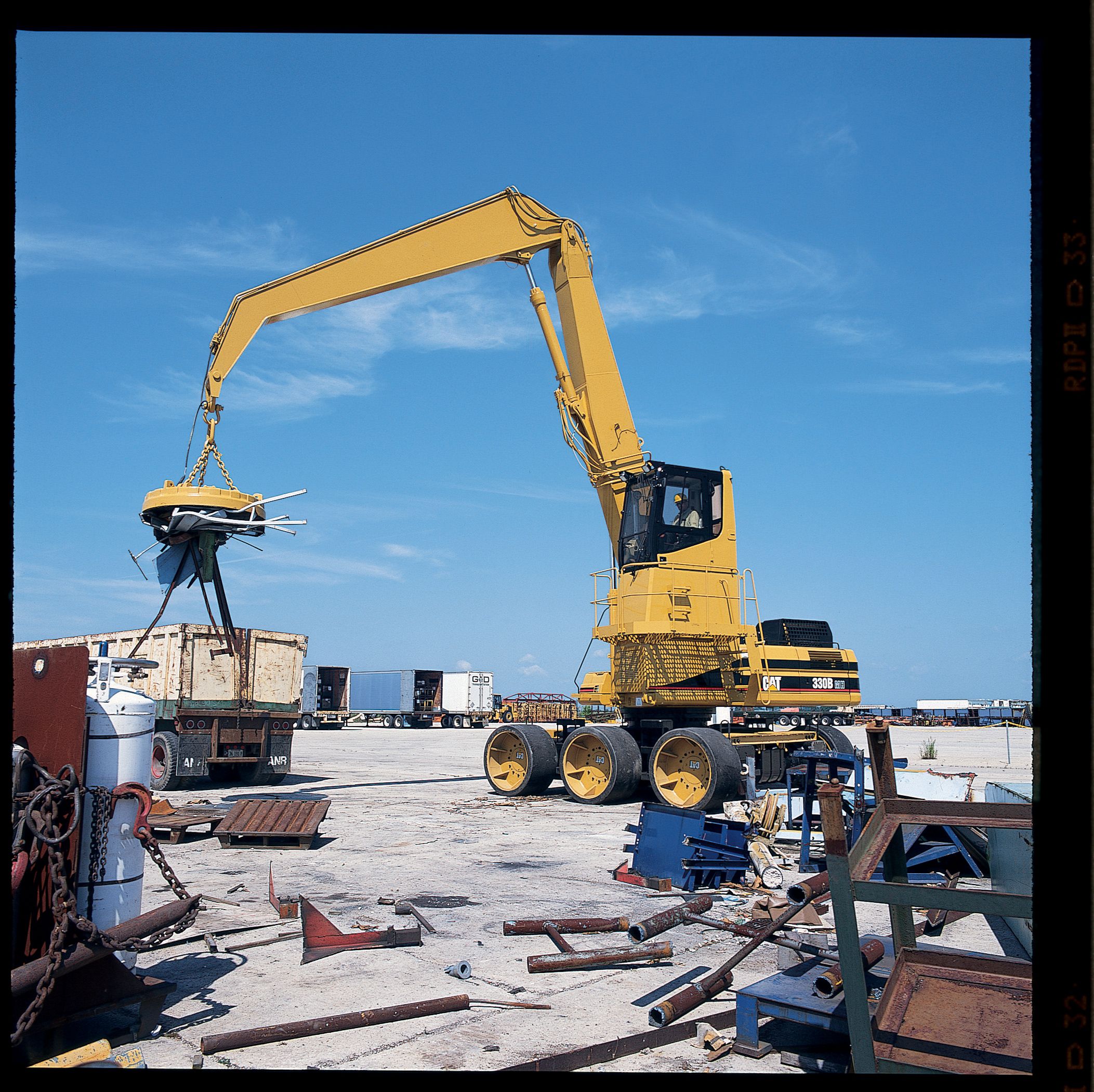 Features
The 330B MH arrangement is available with the following features:
Cab Riser
Caterpillar designed and built, 1.9m (6'5") cab riser gets your operator to an operating height with excellent visibility for loading or unloading your processing equipment, trucks and rail cars.
20 kW hydraulically driven generator set
20 kW hydraulically driven generator set can power magnets up to 1702mm (67in) in diameter.
Cat Material Handler Hydraulic Systems
Cat material handler hydraulic systems are specifically designed to meet your hydraulic attachment requirements.
Easy Clean-Out Engine
Easy clean-out engine and hydraulic cooling cores are mounted side-by-side for easy clean-out when operating in debris-laden environments.
Special Counterweight
The 330B MH is equipped with a counterweight which is 40 percent heavier than the standard counterweight.
Caterpillar Designed and Built Wheeled Carrier
The Caterpillar designed and built Wheeled Carrier has six wheels mounted on fixed non-steering axles.
Two-Piece Fronts
330B MH two-piece fronts by Caterpillar meet your material handling needs with excellent reach, flexibility and lift performance.
Structures
The 330B Wheeled Material Handler structural components are the backbone of the machine's durability.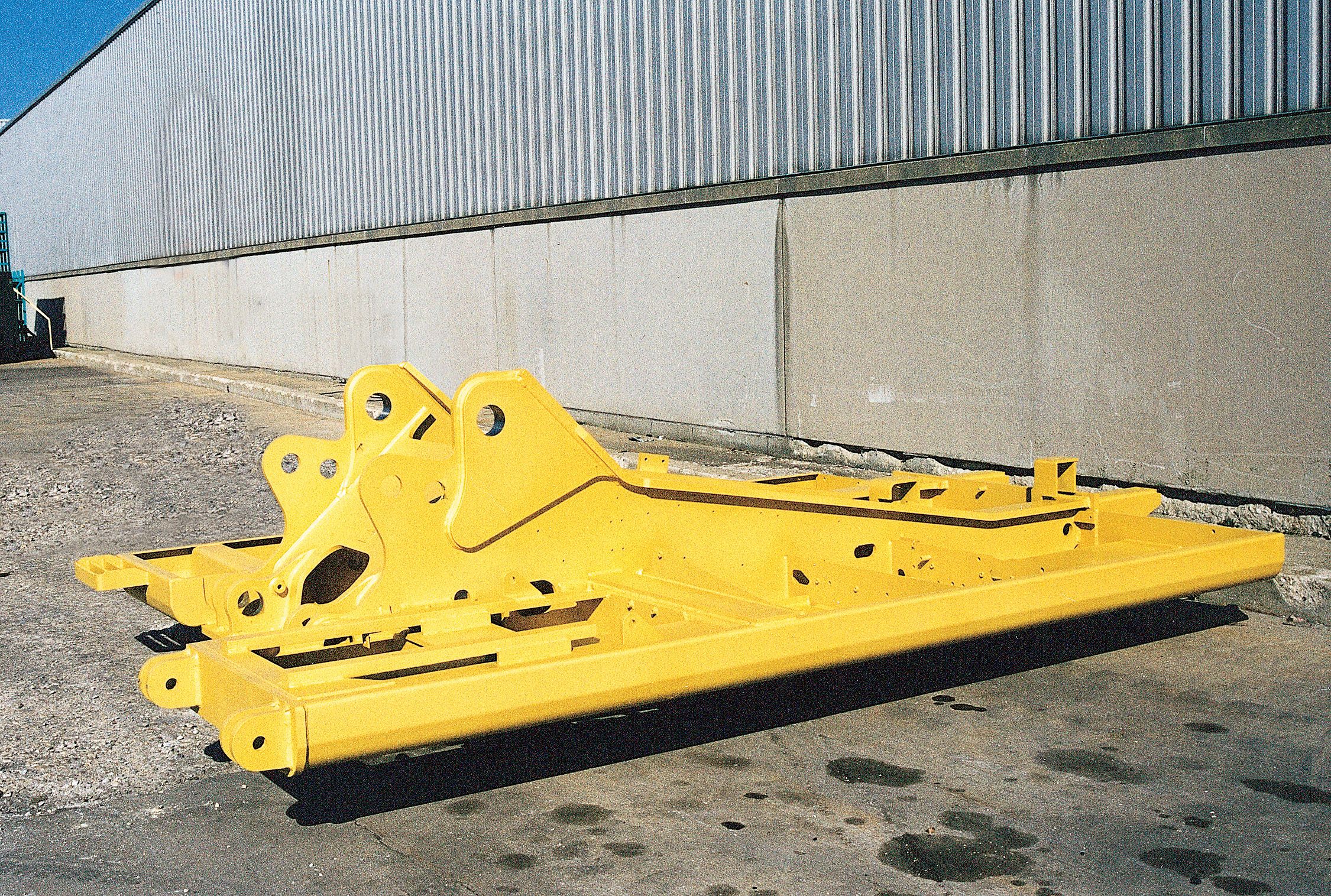 Added Reinforcements
Boom tower doubler plates add reinforcement for increased side loads and payloads. Box-section reinforcement of the cab outrigger frames support cab risers.
Handling Torsional Loads and Payloads
The box-section cross member and box-section cylinder mounts help handle increased torsional loads and payloads.
Horizontal Mounting Plate
The horizontal mounting plate provides more surface area for swing drive and swing bearing mounting bolts to handle increased loads and movement.
Cat 3306TA Engine
With over twenty years of use in Caterpillar machines, the 3306 has proven to be one of the most durable and reliable diesel engines Caterpillar has ever produced.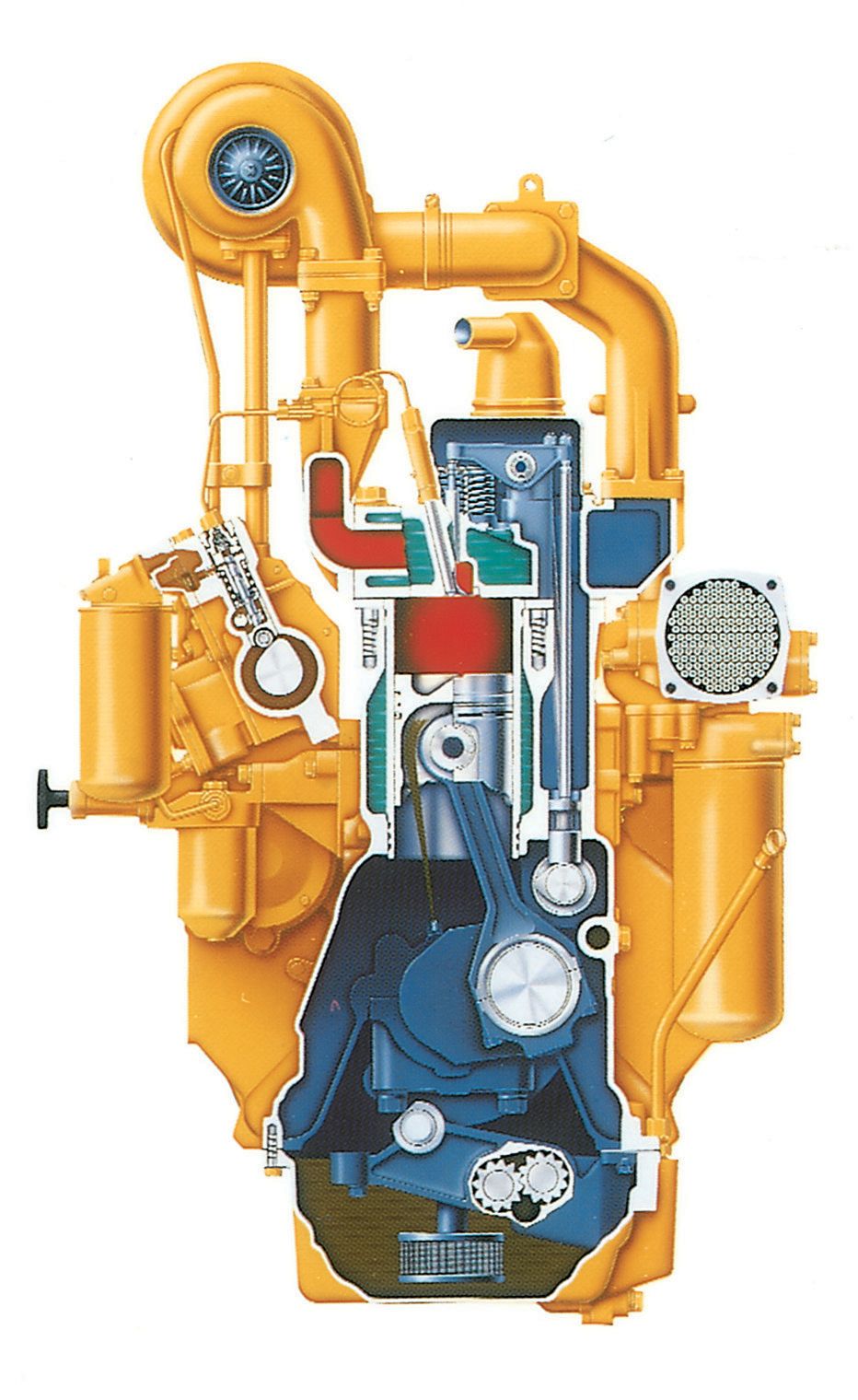 Features
Cylinder liners are cast-iron alloy, induction hardened and precision honed for long life and maximum oil control.
High displacement
High displacement, low rpm rating and conservative HP rating mean longer service hours with less downtime for maintenance and repair.
Turbocharged and Aftercooled
Turbocharged and aftercooled to increase engine power by burning fuel with greater efficiency and requires no derating below 2250m (7500ft).
One-Piece Piston Design
One-piece piston design simplifies assembly and service. Pistons are coated with graphite to reduce liner wear. They are elliptically ground and tapered for a perfect fit when they expand at operating temperatures.
Automatic Engine Control
Automatic Engine Control with convenient one-touch command. Three-stage control maximizes fuel efficiency and reduces sound levels.
Standards
The Cat 3306TA meets all current and proposed worldwide emission standards up to the year 2001.
Serviceability
Simplified service and maintenance features save you time and money. Faster, easier maintenance means improved uptime and a better value.
Water Separator
Water separator removes water from fuel even when under pressure and is located in the radiator compartment.
Remote Greasing Block
Remote greasing block on the boom and stick and two grease points for the swing bearing deliver grease to hard to reach locations.
Electronic Power Unit Control
Electronic Power Unit Control has diagnostic capabilities for Cat Dealer's use. Dealer service technicians can quickly and easily diagnose and adjust machine components, maximizing uptime.
Complete Customer Support
Cat dealer services help you operate longer with lower costs.
Selection
Make detailed comparisons of the machine being considered before a purchase.
Purchase
Look past initial price. Consider the financing options available as well as day-to-day operating costs.
Replacement
Repair, rebuild or replace? Your Cat dealer can help you evaluate the cost involved so you can make the right choice.
Product Support
Cat dealers utilize a world-wide computer network to find in-stock parts to minimize machine downtime.
CONNECT. DISCUSS. SOLVE.
CATERPILLAR EQUIPMENT MAINTENANCE ONLINE COMMUNITY
HOW CAN WE HELP?
SHARE YOUR FEEDBACK OR ASK A QUESTION