416C
With the versatility to dig like an excavator and load like a wheel loader, backhoe loaders are one of the most productive, cost-effective machines on your job site.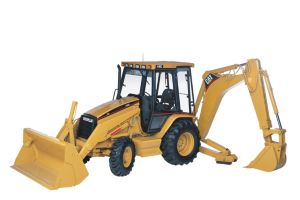 DETAILS
SPECIFICATIONS
Engine
Net Power - SAE J1349
75 hp
Engine Model (Standard)
Cat 3054T Diesel Engine
Gross Power - SAE J1995
78 hp
Gross Power (Optional) - SAE J1995
84 hp
Backhoe
Dig Depth - Standard
14.5 ft
E-Stick Extended
18.16 ft
Reach from Swing Pivot - Standard
18.5 ft
E-Stick Retracted
18.67 ft
Bucket Rotation
43 Degrees
Bucket Dig Force - Standard
3000 lb
E-Stick Retracted
7704 lb
Stick Dig Force - Standard
9894 lb
E-Stick Retracted
8839 lb
Stick Lift @ 2440 mm (8 ft) - Standard
11.42 lb
E-Stick Retracted
5.83 lb
Weights
Operating Weight - Maximum
21389 lb
Operating Weight - Nominal
13892 lb
Loader
Bucket Capacity - General Purpose
8.66 yd3
Bucket Width - General Purpose
2.42 ft
Dump Height @ Max Angle - Single Tilt
4 ft
Dump Reach @ Max Angle - Single Tilt
89 ft
Dig Depth - Single Tilt
1.25 in
Bucket Breakout Force - Single Tilt
35.42 lb
Hydraulic System
Circuit Type
Closed center
System Pressure
3002.28 psi
Pump Type
Variable flow, axial piston
Axle Ratings
Front Axle, 2WD, Static
30313.53 lb
Rear Axle, Static
61222.3 lb
Service Refills
Engine Oil w/Filter
1.93 gal
Hydraulic System
20.87 gal
BENEFITS & FEATURES
Loader Versatility
The Cat® single-tilt loader continues to be the best in its class — with fast cycle times and large payloads.
Operator Station
A new level of comfort and visibility has been achieved in the 416C cab. The operator has total machine control in a comfortable environment.
Visibility
The Cat 416C is specially designed for maximum visibility - all around. The sloping front hood and divergent lift arms allow the operator to see more of the forward work area and loader attachment.
Operator controls
The Cat 416C backhoe loader provides smooth, precise control, and ease-of-operation. Instrumentation is user-friendly and controls are positioned within easy reach of the operator.
Operator Comfort
The cab on the 416C is designed to maximize operator comfort. Features include a new standard air-suspension seat, a high-capacity heating / air-conditioning system and fully opening side and rear windows for additional ventilation.
Power Train
Designed for strength, performance, and versatility.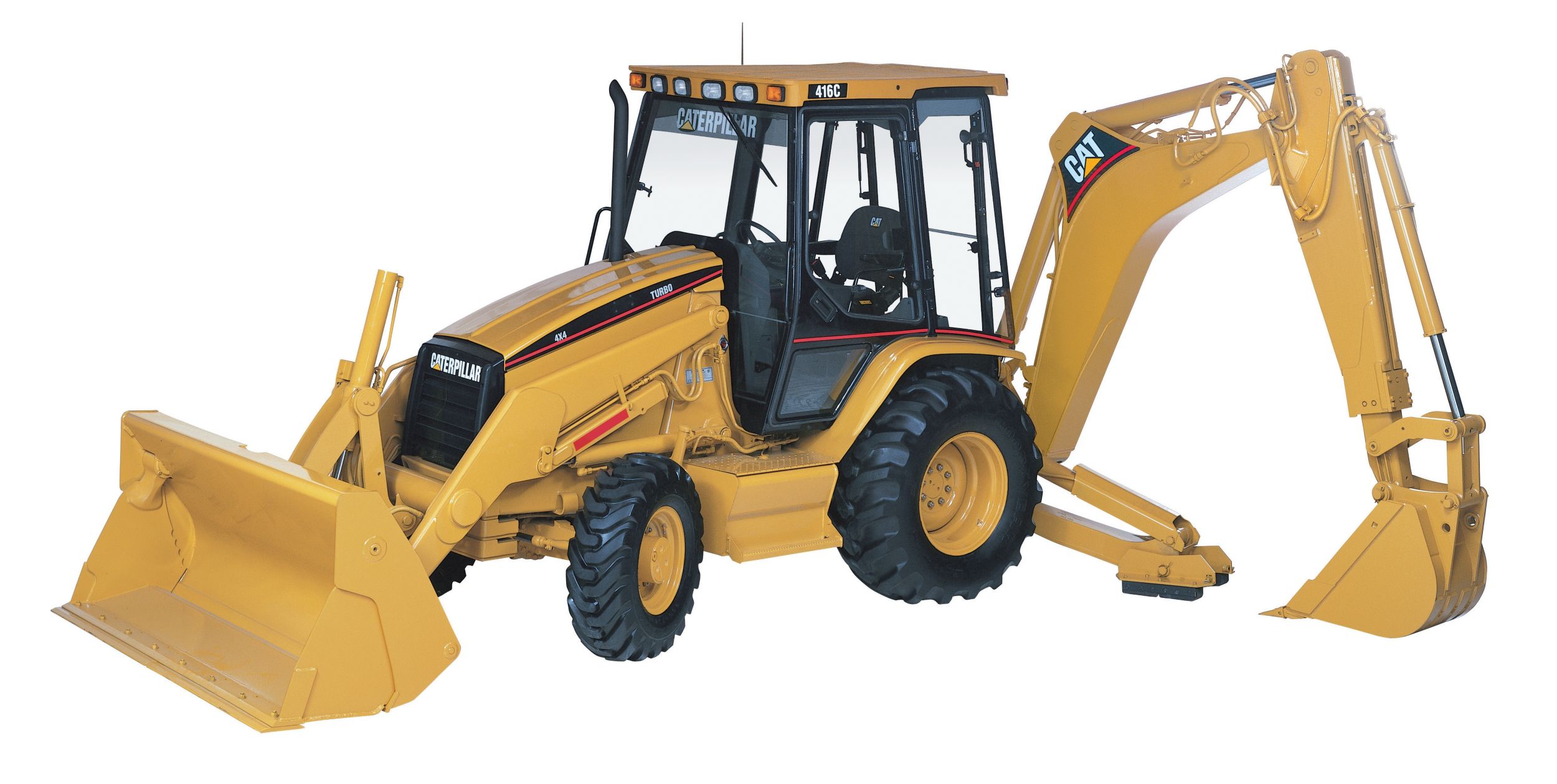 Caterpillar 3054T Engine
The 3054T Engine in the 416C is a turbocharged, 4-cylinder, 4-stroke, direct-injection design. The thermal starting aid is standard equipment, providing reliable starting down to -20 degrees Fahrenheit.
Axles and brakes
The rear axle is an enclosed design that allows extended operation even in the harshest
Power-Shuttle Transmission
The Power-Shuttle transmission provides four speed selections in a constant mesh synchronized arrangement.
Power Shift Transmission
Power Shift is an option on the 80-HP version of the Cat 416C backhoe loader. Change gears and directions effortlessly, while maintaining continuous traction throughout the work cycle.
Hydraulics
The Caterpillar variable-flow system senses the work demand and adjusts flow and pressure to match it.
Excavator-style Backhoe
The excavator-style backhoe has the ability to reach over obstacles.
Backhoe Lift Capacity
The C-Series backhoe has even more muscle than ever before. A new, large-diameter boom cylinder and a redesigned boom structure increases lift capacity, providing superior strength and balance.
Quick Coupler
The optional mechanical Quick Coupler allows quick and easy connection to tools and has been improved to provide increased bucket rotation.
Extendible Stick
Dig deeper and reach further with the Caterpillar extendible stick. This optional backhoe attachment replaces the standard stick and increases reach and dig depth by approximately four feet.
Backhoe Buckets
Caterpillar backhoe buckets offer superior value in a highly durable product. Those buckets provide industry-leading features, many of them customer-driven.
Load-sensing Hydraulic System
Power where you need it, when you need it, at any engine speed.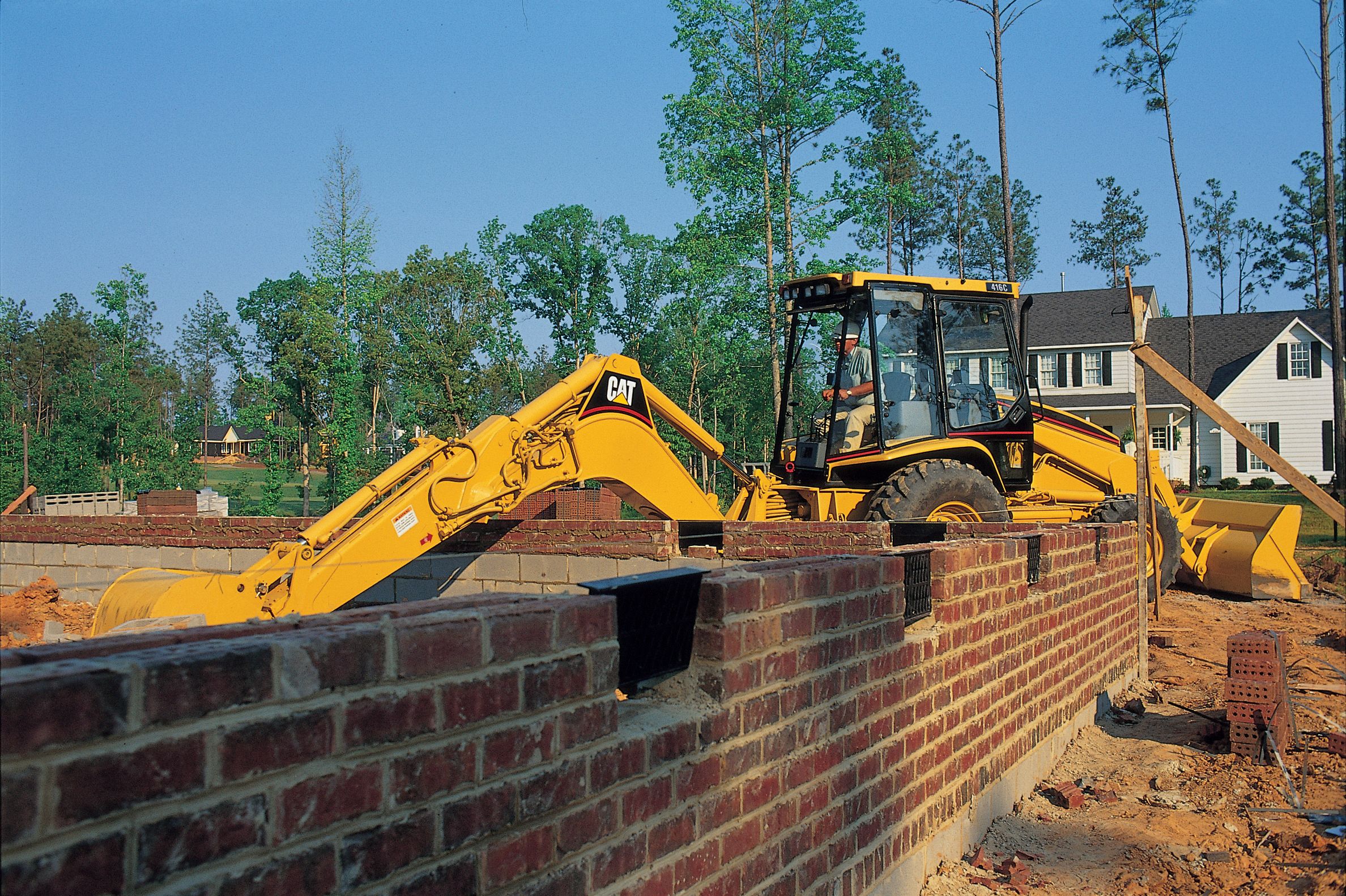 Hydraulics
Load-sensing, closed-center system provides power where you need it, when you need it.
Caterpillar XT Hoses
Caterpillar XT hoses are used for high pressure applications to substantially reduce downtime from hose failure.
Other Special Features
Optional Power-Shift transmission allows direction and speed changes to be made with a single lever.
Caterpillar Ride-Control system
A new Ride-Control system is now available. The system incorporates a nitrogen accumulator in the loader lift circuit that smooths the ride in all conditions, including load and carry, highway roading, or simply moving around the job site.
Complete Customer Support
Cat dealer services help you operate longer with lower costs. Your Cat dealer offers a wide range of services that can be set up under a customer-support agreement when you purchase equipment.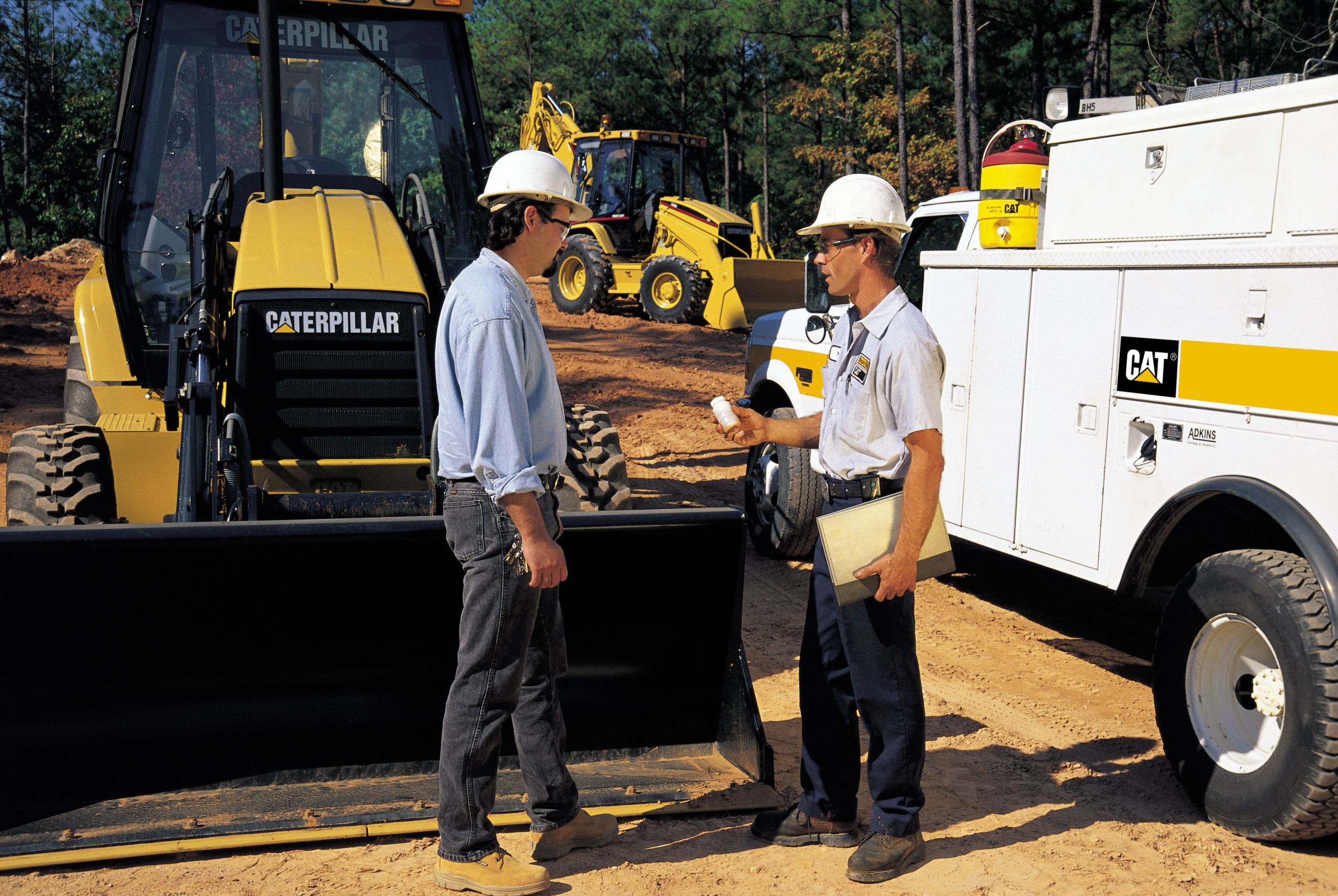 CONNECT. DISCUSS. SOLVE.
CATERPILLAR EQUIPMENT MAINTENANCE ONLINE COMMUNITY
HOW CAN WE HELP?
SHARE YOUR FEEDBACK OR ASK A QUESTION